Microsoft Surface Pro to be Tight on Storage?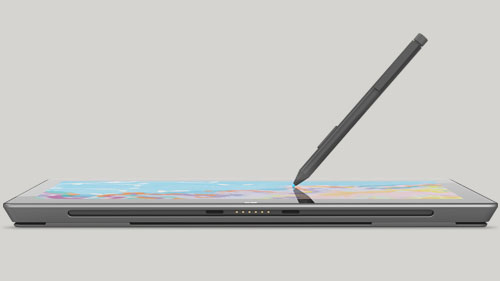 If you've been keeping your wallet locked away to save up for the highly anticipated Microsoft Surface Pro tablet, then this piece of news may make you bust that lock. According to The Verge, a company spokesperson has confirmed that the 64GB Surface Pro will only come with 23GB of usable storage out of the box, while the 128GB version will have 83GB of free space by default.
So did all that space disappear to? It sees that they will be reserved for the Windows 8 install, built-in apps, and a recovery partition. That's 41GB of reserved space on the basic Surface Pro model. Microsoft claims that more storage space can be acquired by moving the recovery partition onto an external storage device. But out of the box the you will have as little as 36% of the advertised available storage. Thankfully, the Surface Pro supports USB 3.0 and microSDXC cards so there are other means of extending storage. However, considering how even the base model of the Surface Pro will cost $899, will this space shortage be too big of a flaw to be accepted? Drop your thoughts in the comments below.
Source: The Verge