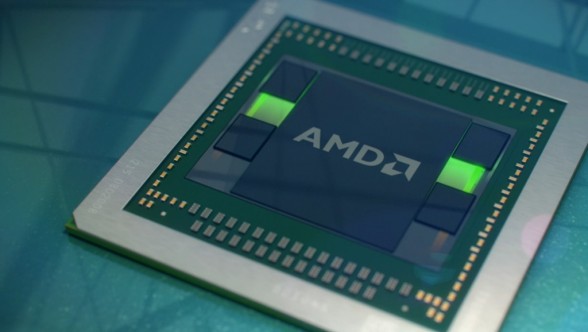 We've seen the signs, and we've smelled the blood. AMD is going to war in 2016.
According to videocardz.com, who pulled the info off of an article from HardwareBattle that's locked behind a paywall, AMD is looking to release its performance GPUs in June. With Computex taking place at the end of May, it's almost guaranteed that AMD will seize the opportunity and show off its new cards to the fullest.
Interestingly, the article claims that the R9 490X and the R9 490 will not be a rebrand of AMD's Fury X and Fury cards but instead will be built using the Polaris 10 architecture. The Polaris architecture marks AMD's 4th generation Graphic-Core Next (GCN) architecture, utilizing the brand-new 14nm FinFETs produced by Global Foundries.
This raises some questions for AMD's Fury X and its Fiji XT GPU. Since it's not a rebrand, it could very well be offered alongside AMD's upcoming flagship "Greenland" GPU based on the Vega 10 architecture. However, that would mean creating another product segment and further fine-tuning AMD's already populated product stack. Another possibility is that it will be used for the R9 480 series graphics cards, dropping Fury X two tiers below the flagship. While I do believe AMD's Polaris and Vega architectures are likely to run like greased lighting, having Polaris beat out Fiji XT by a substantial margin would still be difficult. The last scenario is that AMD is planning on completely phasing out 28nm-based GPUs from their performance range and wiping the Fury cards off the map, with the only remaining relic being the Radeon Pro Duo, which uses dual Fiji XT GPUs.
This is, of course, all speculation and rumors, but we know that the goods are coming. It's just a matter of time until the truth comes to light.
Source: Videocards.net