Recently, we detailed the announcement of AMD's upcoming Radeon Crimson edition graphics software, which is set to replace their aging Catalyst Control Center. The new software will have features similar to that of NVIDIA's GeForce Experience, with driver updates, and game management and optimization features. A recent leak from Zolkorn has reported that the company will officially release the software to the public on the 24th of November, which is much earlier than some had anticipated. Of course, this has not yet been confirmed by AMD.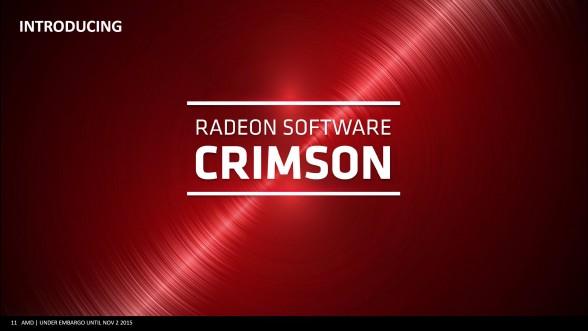 While it is expected to be accompanied by a driver which features only minor performance improvements compared to previous releases, the new Radeon Crimson software is definitely by in large AMD's biggest graphics software update to date, and looks to improve upon their existing Catalyst Control Center quite a lot. Especially, in terms of user-interaction, and design.
All-New User Interface
The new software features an all-new user interface, which includes a flat, brushed metal design. This is a welcomed change compared to their existing software, and even looks much nicer (in my opinion) than NVIDIA's GeForce Experience software.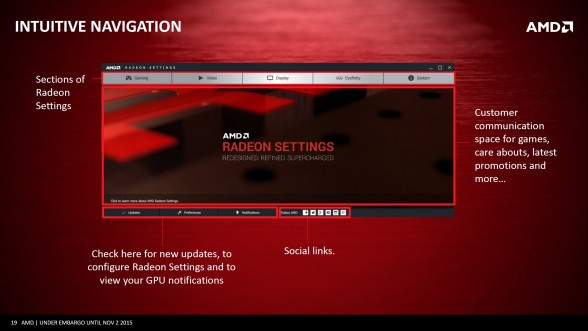 The new UI will allow users easily to customize game settings both for individual games, and globally, as well as allow for graphics tuning and overclocking with AMD Overdrive, and many other features. AMD seems to have covered all of its bases here and created something that should have anyone who uses AMD graphics excited. If this leak is true, we'll be eagerly awaiting the 24th.