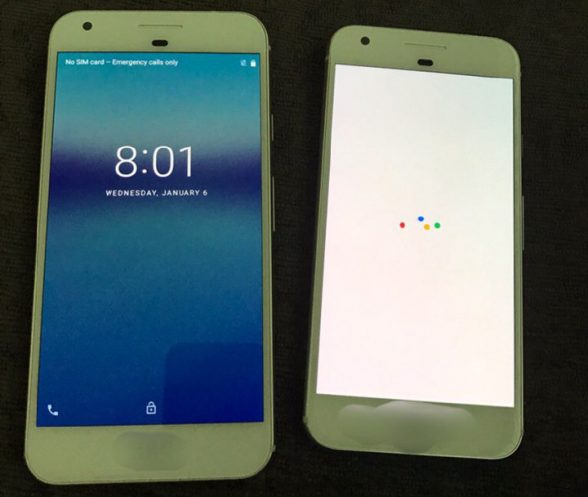 Courtesy of Android Police, possible images of Google's highly anticipated Pixel and Pixel XL phones have been leaked ahead of launch. Looking at the front of the two devices, we can see the lockscreen on the Pixel XL on the left and some portion of the boot animation on the Pixel on the right. These phones have some pretty seriously thick bezels, so hopefully there's a reason for this.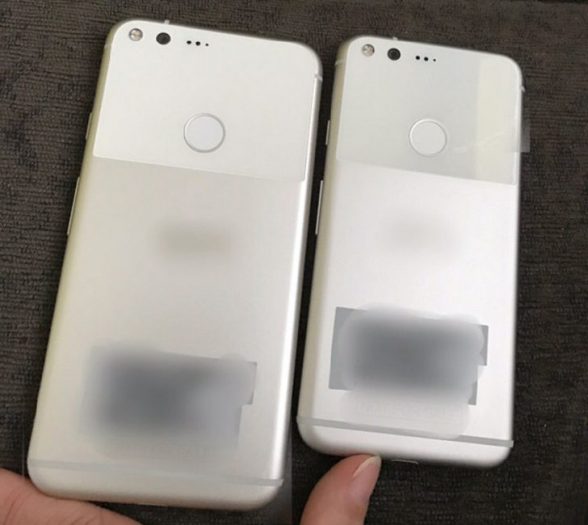 Swinging around the back, the phones will feature an aluminum finish throughout, but the the upper portion of the rear is expected to feature a glass finish. Strange. There's also a fingerprint sensor clearly visible on the rear of the phone and at the top of the rear is rumored to be a 12MP camera.
The upcoming pair of smartphones are expected to replace Google's Nexus line of smartphones. The Google Pixel is rumored to feature a 5″ screen while the Pixel XL will feature a 5.5″ inch screen. Both phones are expected to feature either the Snapdragon 821 or 820 along with 4GB of memory.
Pricing on the upcoming Pixel have been rumored to be $649 for the base 32GB model. Of course, expect the larger Pixel XL model to cost a bit more. Of course, these are all rumors, so take this information with a grain of salt. The Google Pixel and Pixel XL are expected to launch on October 4th.
Source: Android Police