Today, computer graphics giant NVIDIA has unveiled a brand new initiative for help alleviate some of the confusion around VR gaming. The company has partnered with PC and notebook makers as well as add-in board manufacturers, for what they call their "GeForce GTX VR-Ready" certification program.
The new program will help users easily determine what systems and hardware will be able to deliver an immersive virtual-reality experience. "For customers, navigating an emerging technology like VR can be daunting," said Jason Paul, general manager of emerging technologies at NVIDIA. "We're working with trusted partners worldwide to simplify the buying process with a GeForce GTX VR Ready badge that will let customers quickly identify PCs or add-in cards that are capable of handling the demands of VR."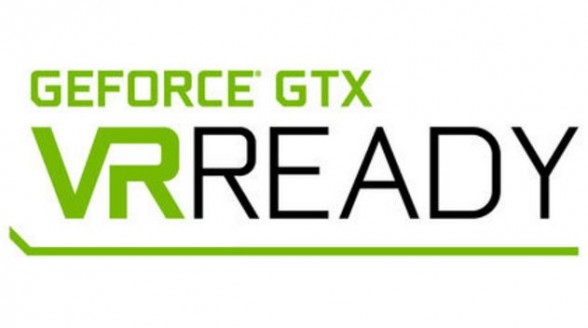 NVIDIA states that delivering a satisfactory VR experience demands 7x the graphics performance of traditional 3D games and applications. This is because for VR can require frame rates as high as 90 FPS, while also rendering two distinct images (one for each eye) simultaneously. NVIDIA also mentions its Maxwell GPU architecture, which is states was designed with VR applications in mind.The firm then touted unique VR features such as NVIDIA Multi-Res Shading, which it claims will boosts performance by up to 50 percent while maintaining image quality and reducing latency. The firm also had no issues boasting that it provides the fastest performance and lowest latency for VR applications with its Maxwell based GeForce GTX GPUs, NVIDIA GameReady drivers, and software tools for developers such as NVIDIA GameWorks and NVIDIA DesignWorks VR.
Companies such as MSI, Alienware and Maingear are just a few who have joined the program.