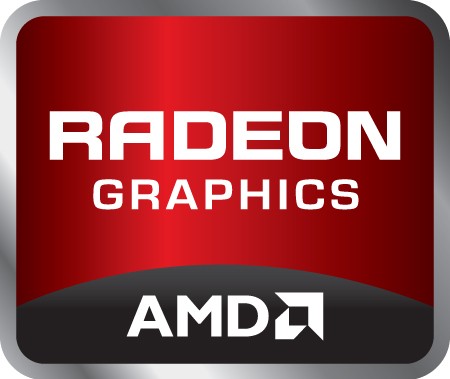 The newly released AMD Radeon Software Beta 17.4.4 brings performance optimizations for Warhammer 40,000: Dawn of War III, boosting the performance of the RX 580 by up to 7% at 1440p, compared to the previous version 17.4.3 that was released alongside the RX 500 series. This substantial increase allows performance to push past the 60 FPS threshold, which is crucial to delivering a smooth gameplay experience.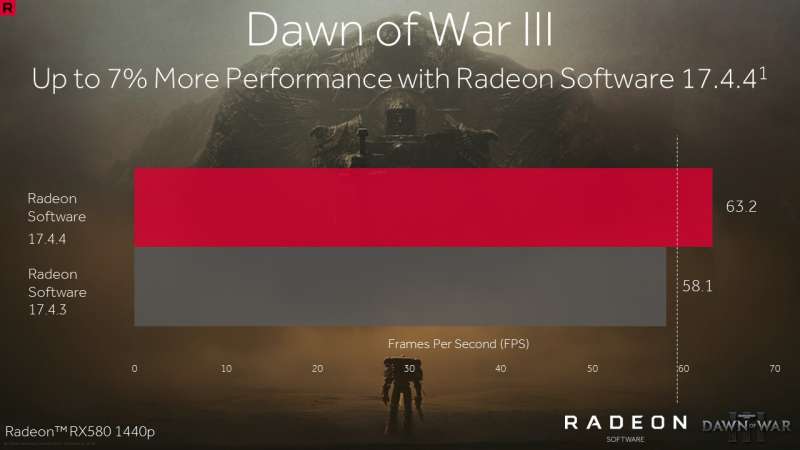 Other fixes include:
Some displays may experience corruption when using HDMI® scaling.
Battlefield™1 may experience stuttering in Multi GPU mode with 4K display resolutions when using DirectX®11.
HDR colors may appear incorrect in Mass Effect™: Andromeda on the latest Windows®10 Creators Edition update.
Some incorrect or unavailable feature descriptions may appear in Radeon Settings under the more/less help section.
Radeon RX 550 series graphics products may experience a hard hang when the user's system has not been rebooted for long periods of time.
Reboot prompt may be missing after Radeon Software installation on AMD XConnect™ technology system configurations.
For the full patch note and downloads, head over to AMD's support page.