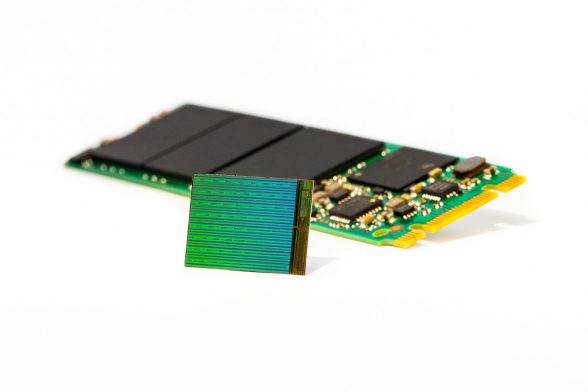 According to a recent report, NAND prices have continued their increase over the 3Q2016 thanks to constrained supply due to the transition from 2D to 3D NAND, and an increase in demand.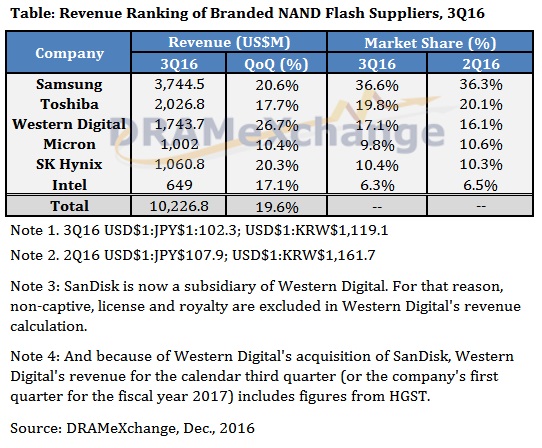 Demand for NAND in 3Q2016 grew by 19.6% with the biggest winner being Western Digital who increased their revenues by 26.7% in the quarter. Other big winners include Samsung and SK Hynix who saw revenue increases of 20.6% and 20.3% respectively.
Market share continues to be dominated by Samsung who holds a massive 36.6% marketshare, climbing just slightly over the quarter.
Source: TrendForce