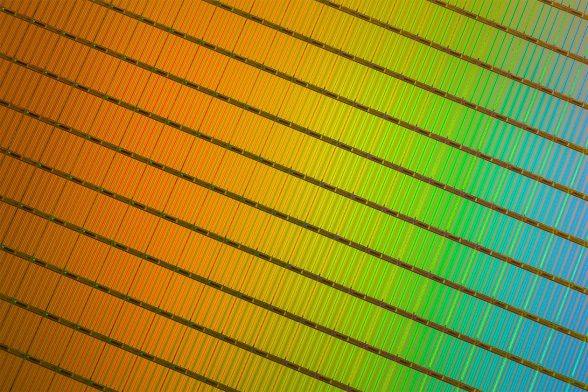 Although the DRAM and NAND industry has seen quite a bit of consolidation over the past 10 years, it looks like some new players from China may be entering the market soon bringing some welcome competition to the market. According to a recent article by DigiTimes, three China based firms may be gearing up to enter the market with all three expected to begin competing for the Chinese market in 2018.
Yangtze River Storage Technology (YRST)
YRST, or Yangtze River Storage Technology, is the most promising of the companies as it's backed by Tsinghua Unigroup, a Chinese state run technology company. YRST already owns a 12-inch wafer fab which is run by its more commonly known subsidiary XMC, or Xinxin Semiconductor Manufacturing. YRST is also looking to either purchase or build a new 12-inch fab to produce DRAM or NAND.
On the DRAM front, YRST is looking to a cooperation with the major DRAM vendors for technology to manufacture DRAM. Micron Technology is a likely contender especially as Tsinghua Unigroup had previously been interested in acquiring the company.
YRST is also expected to begin building China's first 32 and 64-layer 3D NAND flash as early as the end of 2017 using technology it licensed from Spansion which merged with Cypress Semiconductor early last year.
Fujian Jin Hua Integrated Circuit
Fujian Jin Hua Integrated Circuit is another promising company which is currently in the process of building out their own 12-inch wafer fab. Using technology developed by Taiwan's United Microelectronics (UMC), Fujian Jin Hua Integrated Circuit is expected to begin manufacturing DRAM once the fab is complete. Fujian Jin Hua Integrated Circuit is expected to begin mass production of DRAM by 2018.
GigaDevice and the Hefei government Joint Venture
While not as promising as the previous two, Digitimes sources report that a joint venture between GigaDevice Semiconductor and the Hefei government is expected to enter the design, development, and manufacture of DRAM. No additional details were shared at this time.
Source: Digitimes