Warning
: Undefined array key "width" in
/var/www/vhosts/custompcreview.com/public_html/wp-includes/media.php
on line
1381
Warning
: Undefined array key "width" in
/var/www/vhosts/custompcreview.com/public_html/wp-includes/media.php
on line
1386
Warning
: Undefined array key "height" in
/var/www/vhosts/custompcreview.com/public_html/wp-includes/media.php
on line
1386
Warning
: Undefined array key "width" in
/var/www/vhosts/custompcreview.com/public_html/wp-includes/media.php
on line
1381
Warning
: Undefined array key "width" in
/var/www/vhosts/custompcreview.com/public_html/wp-includes/media.php
on line
1386
Warning
: Undefined array key "height" in
/var/www/vhosts/custompcreview.com/public_html/wp-includes/media.php
on line
1386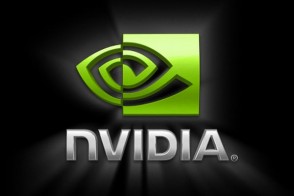 Last week at CES 2015, we half expected Nvidia to give us some news on their upcoming mid-range GeForce GTX 960 GPU, but rather than hear about desktop GPU news, we were instead greeted with Nvidia's Tegra X1 Super Chip which is still cool, but definitely not GTX 960 cool.
However, all is not lost as Videocardz recently got their hands on what appears to be the first die shot of the GM206 GPU – the GPU recently rumored to be powering the upcoming Nvidia GeForce GTX 960.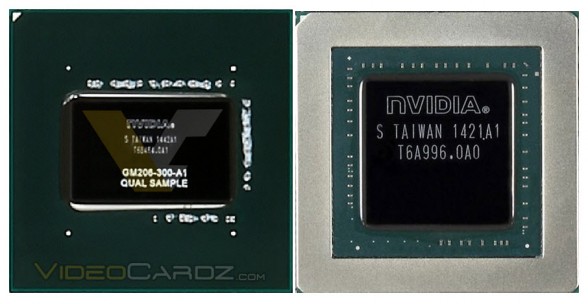 The specific die variant pictured in the leaked die shot is the GM206-300-A1. For comparison, Videocardz.com put a die shot of the Nvidia's flagship GM204 GPU (right) next to the GM206 (left) in the image above and it appears that the GM206 die is around half the size of the GM204 GPU. This is a bit expected as the GM206 is rumored to be using a significantly smaller 128-bit memory interface. No additional confirmed specs were revealed at this time, but given the significantly smaller die, I wouldn't be surprised to see the GM206 carry 30-50% fewer SMMs and CUDA cores than the full GM204 used in the GTX 980.
The Nvidia GeForce GTX 960 was previously expected to launch late January, but according to VideoCardz, this date may be pushed up to January 15. We'll definitely be monitoring closely for any news about the upcoming GPU. As usual with any rumors, I'd recommend taking this information with a grain of salt.
Source: VideoCardz