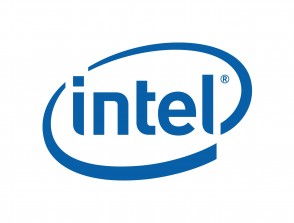 Ivy Bridge specs have been leaked and looking at the specs, there's nothing really to be excited about.
The flagship i7 3770K will boast a 3.5ghz (3.9ghz Turbo) quad core CPU with HyperThreading which isn't much different than the current specs for the i7 2600K which runs at 3.4ghz (3.8ghz Turbo). The real kicker in this party is efficiency with the i7 3770K spec'd to run at only 77W TDP, a 19% drop from the current 95W TDP of the i7 2600K. Of course, we are definitely interested in seeing the overclocking ability of these new chips (Which if the i7 2700K has shown us anything is that there is room for improvement).
In addition to these minor changes, the i7 3770K is also getting an enhanced IGP package with Intel HD4000. The new HD4000 IGP now gets 16 EUs from the current 12 which should be a good upgrade for those who use it. I doubt it'll allow gamers to skip discrete graphics anytime soon, but it is a step in the right direction.
Overall, just a tick in the tick tock cycle.
Source: AnandTech

Update
A second round of leaks occurred and it looks like there's a bit more activity on the mobile front for those of you looking for a laptop say April or May of 2012. This includes the new Core i7 3920XM clocking in at 2.9ghz along with a couple more i7's and i5's as well. Seeing the impressive energy savings from the desktop chips, I'm certain they've also helped the Ivy Bridge chips become a tad bit more efficient as well.
Additionally, Intel is also throwing in some HD4000 IGP action with every mobile chip. Awesome…
Just yesterday, we caught a glimpse of what Intel has in store for Ivy Bridge, and it seems those details were but a prelude to a bevy of details that leaked out today. It seems the folks over at VR Zone got their hands on some of Chipzilla's internal documents showing a host of changes for its post-Sandy Bridge mobile CPUs. Apparently, we can expect quite a few new full-power models, including a 2.9GHz Core i7-3920XM — clocked at 200MHz faster than the Core i7-2960XM that's Intel's presiding mobile chipset champion — along with two other quad-core Core i7s and a couple of Core i5 chips as well. For those who cherish battery life above all else, there's a dual-core Core i7-3667U clocked at 2.0 GHz and a 1.8GHz Core i5-3427U coming down the pipe. All the speedy new silicon comes with upgraded Intel HD 4000 graphics, and is slated for release in April and May of next year. If you can't wait until then for your next-gen CPU fix, head on over to the source for a heaping helping of Ivy Bridge charts and specs.
Source: Engadget