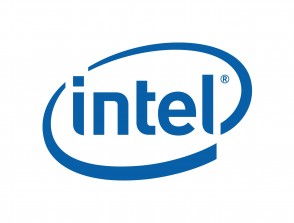 Ahhh. Competition is such a sweet, sweet thing. As AMD has finally "Ryzen" from the ashes as a competent competitor in the CPU arena, Intel is now scrambling to find a way to answer back. Intel's first offensive was the launch of the new Core i9 series and the revamp of the HEDT platform. According to a new article from French tech publication, CanardPC, it looks like the next offensive is rebooting the mainstream platform with several new 6-core/12-thread processors for the LGA 1151 socket as well as rebooting mobile CPUs with even more cores than ever before.
The upcoming processors will be based on Intel's 8th Generation Coffee Lake architecture, which is essentially going to be a tweaked version of the Skylake architecture launched back in 2015.
The new processors will be spearheaded by the Core i7-8700K which will now be a 6-core/12-thread CPU running at 3.7GHz with a L3 cache of 12MB and a TDP of 95W. As usual, there will also be the Core i7-8700, which is the non-K SKU of the Core i7-8700K. The non-K version will likely remove the unlocked multiplier and feature a lower base frequency of 3.2GHz.
As usual, there will also be a Core i5 lineup, which will be similar to the Core i7, except with HyperThreading disabled. As a result, the Core i5-8600K will be a 6-cores/6-thread CPU running at 3.6GHz with a L3 cache of 9MB and a TDP of 95W. At the lower end of the Core i5 lineup is the Core i5-8400 which will still be a 6-core/6-thread CPU, but with a frequency of 2.8GHz out of the box, no unlocked multiplier, and a TDP of 65W.
Intel is also planning on launching a new lineup of Coffee Lake Mobile chips which will also feature up to 6-cores, but a significantly lower frequency to meet the lower 45W TDP restriction. Interestingly, Intel will also revamp the Coffee Lake-U series as well with 4-core/8-thread CPUs running at 2GHz, feature 6MB of cache, and GT3e graphics all at a TDP of just 28W. This will be the first time mobile users will get access to 45W TDP 6-core/12-thread and 28W TDP 4-core/8-thread mobile CPUs.
Of course, as with any article with non-official information, take it with a grain of salt. That said, what do you think? Will you be holding out for Coffee Lake? Let us know in the comments below!
Source: CanardPC