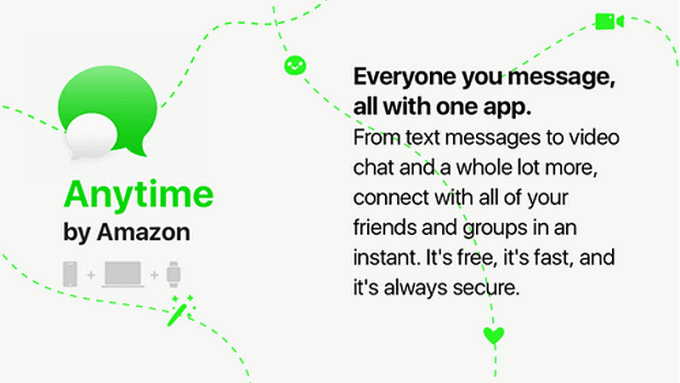 Well, it's about time. A new report from AFTV News suggests that Amazon may be working on a new messenger app called "Anytime".
The possible upcoming app was revealed from a survey which customers had been receiving. The survey asked customers information about what features were important in a messenger app and not only revealed the name of the app, but also revealed a list of features.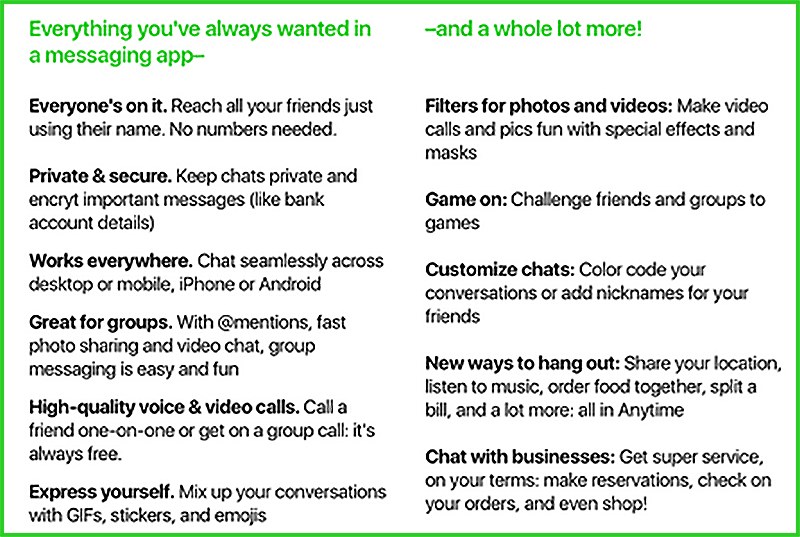 Looking at the feature list, Amazon Anywhere appears to possibly the the be all, end all kind of messenger app that does a little everything for everyone. Among the features include the ability to communicate with everyone, is private and secure (although there's a typo on encrypt in the wording, which may suggest this could be a fake), is great for groups, works on practically all platforms, can video or voice call, provide ways to hang out, chat with businesses, and more. Interestingly, no mention of Alexa in here, but I'd probably bet Amazon is working on that too.
While the feature list does sound a bit lofty, if there's anyone with the means to make it happen, I'd say Amazon would be at the top of the list. Currently there's been no official confirmation by Amazon that Anywhere actually exists, but if it does come down the road, this looks like the type of app that can finally put an end to the 5,000 apps we all have installed on our smartphones just for messaging.
What do you think? Let us know in the comments below!
Source: AFTV News