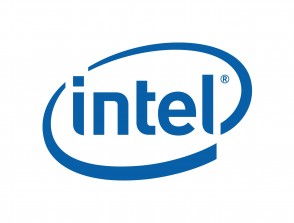 Intel's upcoming Haswell-E processors have practically been the worst kept secret in Intel's history and while we haven't written much about the upcoming processors given most rumors have been unsubstantiated, hardware leak site VideoCardz recently released what appears to be an official slide deck that seems legitimate.
The full slide deck can be viewed on VideoCardz website here, but here's a couple of the more interesting slides.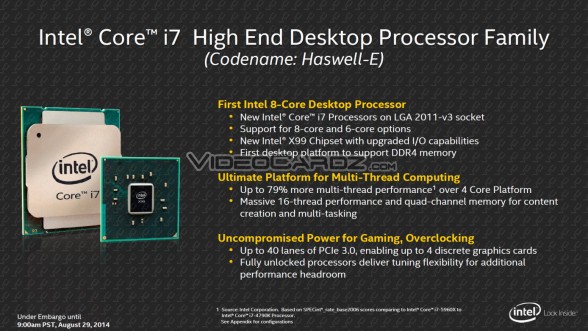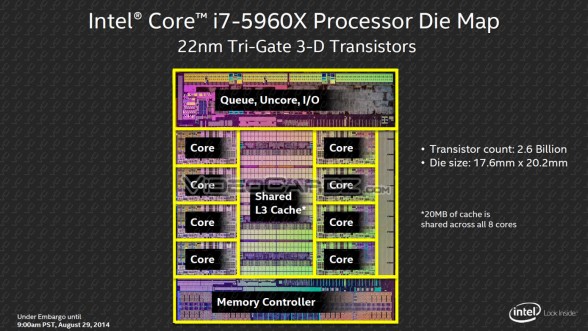 Most of this information has already been rumored, so nothing too surprising here. The upcoming Haswell-E processors will be based off Intel's 22nm Tri-Gate 3-D transistor technology and will be using the new LGA 2011-v3 socket, which will be supported by upcoming Intel X99 chipset based motherboards. Those who've been following the hardware industry have probably seen every motherboard manufacturer leak their own upcoming X99 board designs by now.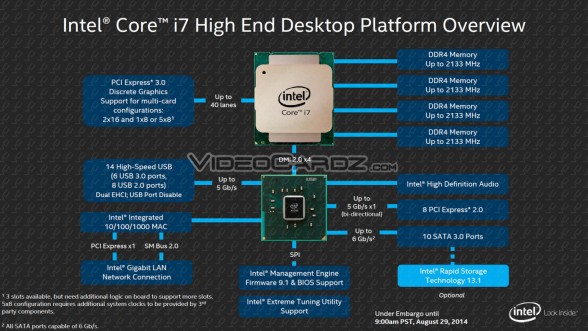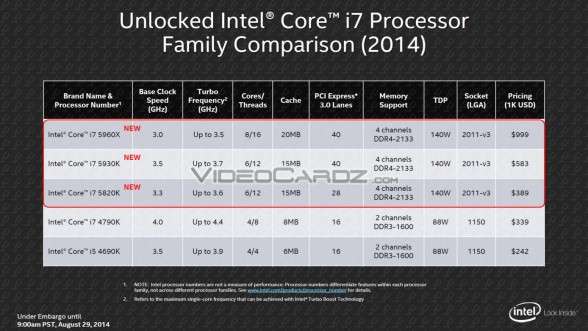 There appears to be three new Haswell-E processors launching. At the top we get the 8-core/16-thread Intel Core i7 5960X followed by the 6-core/12-thread Intel Core i7 5930K and the 6-core/12-thread Intel Core i7 5820K. The Intel Core i7 5930K appears to have the fastest clock speed at up to 3.7 GHz turbo with the Intel Core i7 5820K following at 3.6 GHz turbo and finally the Intel Core i7 5960X at 3.5 GHz turbo. Every processor will come with unlocked multipliers for additional overclocking as well.
We're also now for the first time seeing native DDR4 support on Intel consumer level CPUs. All the major memory vendors such as Crucial, Corsair, Kingston, etc. have already announced DDR4 availability as soon as Haswell-E launches. Crucial already lists DDR4 as a category via their online store although specific products aren't available for purchase just yet.
Feature wise, we're seeing nothing new at this point. The Intel Core i7 5960X and 5930K will come with 40 PCIe 3.0 lanes and the Intel Core i7 5820K will come with only 28 PCIe 3.0 lanes. All chips will have native support for SATA 3 6Gb/s and USB 3.0. There's no mention of native Thunderbolt support, so that'll be up to board vendors to integrate.
The Intel Core i7 5960X is expected to be priced at $999, the Intel Core i7 5930K is expected to be priced at $583 and the Intel Core i7 5820K is expected to be priced at $389. The Intel Core i7 5820K should be interesting as it's priced only slightly higher than the mainstream Intel Core i7 4770K, but will offer the 6-core/12-thread combination that should give it a huge performance advantage in multi-threaded applications.
Source: VideoCardz