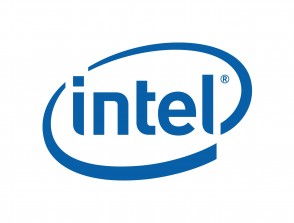 With Intel's Skylake looming right around the corner, everyone has all but forgotten about Broadwell… until now. Thanks to Chinese hardware site XFastest, some new leaked slides have surfaced detailing the possible specifications of the rumored Broadwell-E processors.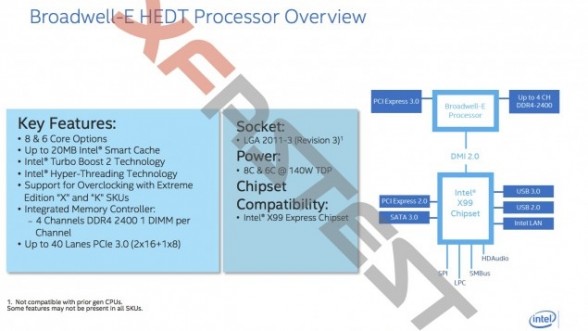 According to the slides, Intel's Broadwell-E will have a maximum core count of 8 cores and will be built on the 14nm fabrication process. The highest end Broadwell-E CPU will have up to 20MB of cache and 40 PCI-E lanes. If Broadwell-E follows suit with Haswell-E, the 6 core model of Broadwell-E will also have a similar cache size and PCI-E lane counts. Broadwell-E will also add support for Quad Channel DDR4-2400 memory. Broadwell-E will also be compatible with X99 motherboards with the LGA2011v3 sockets. All Broadwell-E CPUs will have 140W TDP across the board.
The leaked slides also indicate that some SKUs will have the X and K suffix with unlocked multipliers for overclocking. Launch date for Broadwell-E is expected sometime in Q1 2016.
Performance is still unknown at this time however, if Broadwell-E turns out to be similar to the Broadwell i7-5775C that was launched recently, it'll be focused more on power efficiency rather than gains in compute performance. Pricing is undetermined at this time as well, but we'd expect Intel's Broadwell-E pricing to be similar to Haswell-E when it launches.
More information as it becomes available. Until then, stay tuned.
Source: XFastest