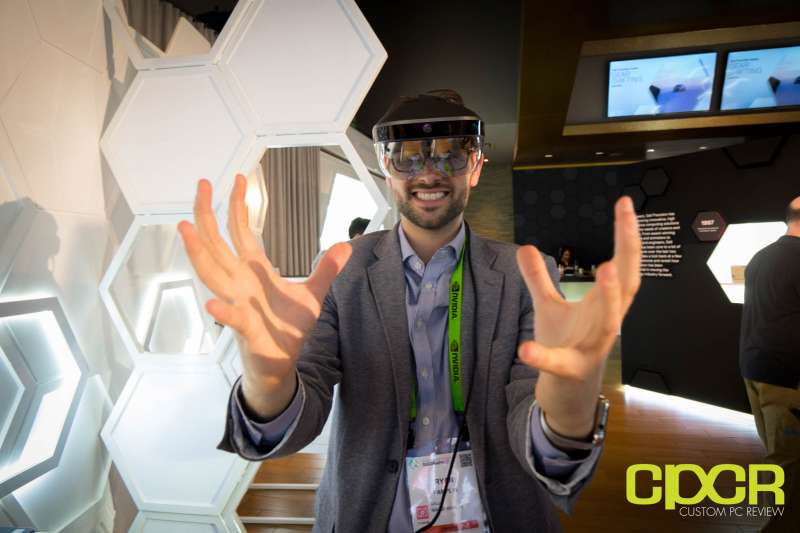 While VR tends to be the hot buzzword these days, another technology, AR or Augmented Reality, is also gaining quite a bit of traction thanks in large part to the publicity from Pokemon Go, Google Glass and also the Microsoft Hololens.
At SIGGRAPH 2017, we had a chance to hang out with Metavision, a Silicon Valley startup, to check out their new Meta 2 AR headset, which could very well be the best AR headset currently available on the market.
Priced at $949, the Meta 2 is a cheaper AR headset than the more well known Microsoft Hololens and it also has more impressive specs as well including a 2560×1440 resolution display, a 90 degree field of view and built-in speakers.
At the front of the headset is numerous sensors and cameras which detect the movement of your hands so you can interact with the holograms displayed. Despite the headset's large size, it's quite comfortable thanks to the top strap which helps keep the headset in place.
The Meta 2 outputs the holograms by projecting an image onto the inside of the glasses which is then reflected into your view. In use this was quite effective.
Using the Meta 2 is surprisingly simple. Applications are lined up on a virtual shelf which can be pulled out by simply grabbing it like you would a normal object. Then simply place it somewhere in the world and it'll stay there persistently until it's grabbed and placed back on the shelf. To manipulate objects, simply use two hands to grab the object and simply resize or rotate it as you please. It's really quite simple and intuitive.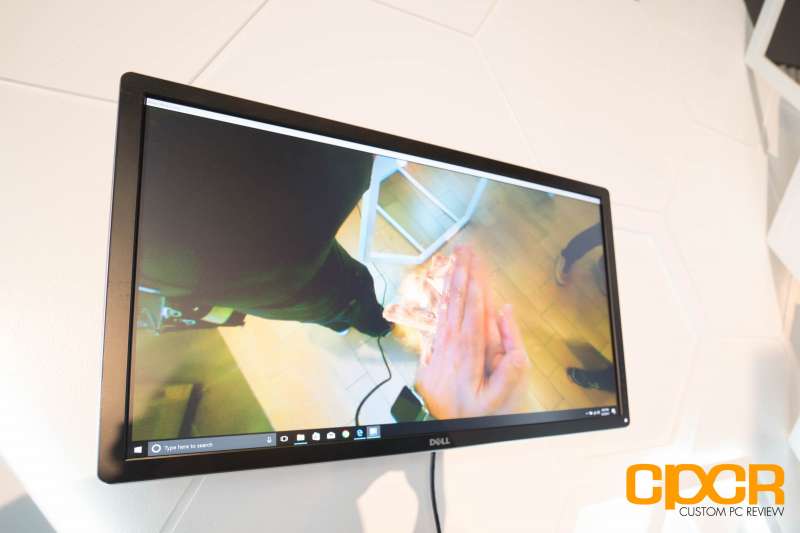 In my hands-on demo, I tested quite a few applications such as web browsing, exploring a city plan, looking at a human heart, and several others. While the detection wasn't perfect and the experience isn't as seamless as Minority Report just yet, it's pretty good and the applications of this technology is immediately obvious.
AR developers interested can now pick up the Metavision Meta 2 for $949 via the Metavision website.