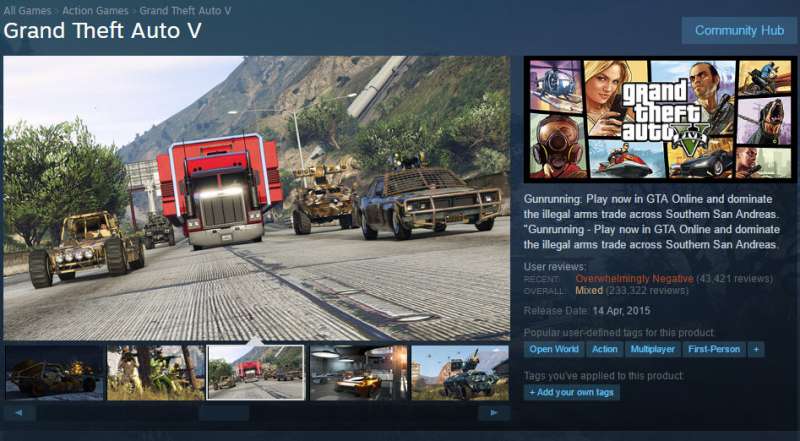 Rockstar Games and its publisher Take-Two is under fire from massive community backlash after shutting down several 3rd party modding tools for its popular open world action game, GTA V.
While Rockstar Games didn't completely remove modding support, they recently issued a cease-and-desist notices to the developers of OpenIV, the biggest modding tool for GTA V, as well as several others. In the letters, Take-Two claimed that the software "allow third parties to defeat security features of its software and modify that software in violation Take-Two rights". Until the legal fiasco is sorted out, OpenIV was forced to comply with the demands of the letter.
As expected, this didn't sit well with the modding community. In the past 30 days, GTA V was hammered with tens of thousands of reviews on Steam, all of which had the "Overwhelmingly Negative" recommendation rating.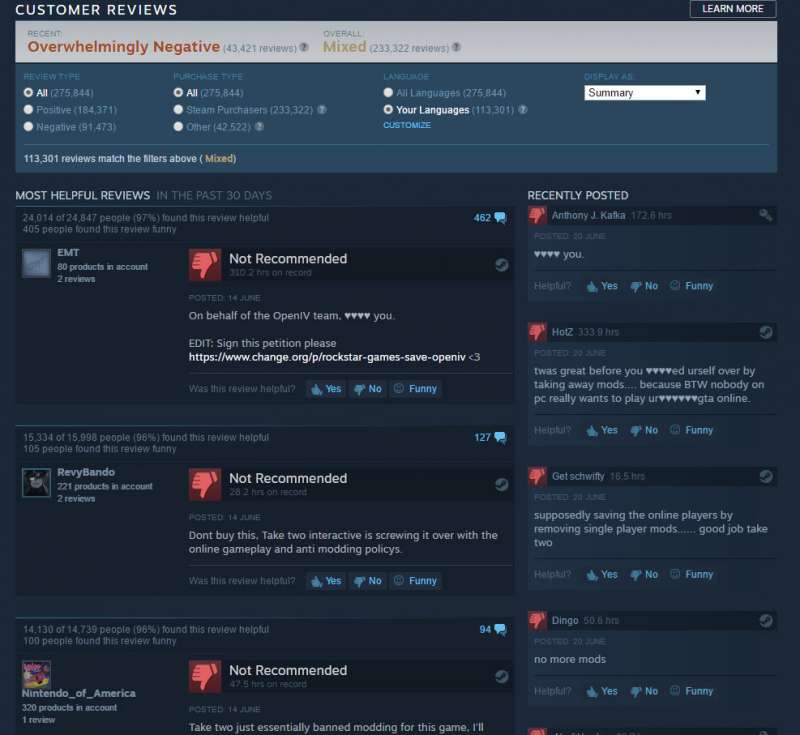 At the time of writing, only 12% of the most recent reviews for the game are rated to be "Positive". In response to the drop in rating, Rockstar Games responded:
Take-Two's actions were not specifically targeting single player mods. Unfortunately, OpenIV enables recent malicious mods that allow harassment of players and interfere with the GTA Online experience for everybody. We are working to figure out how we can continue to support the creative community without negatively impacting our players.
Following the response, the developers of OpenIV responded with a counter argument and a petition to bring back OpenIV. As of now, over 57,000 users have pledged their support.
Source: Hot Hardware