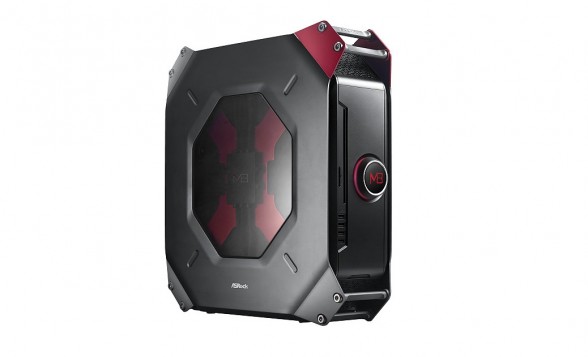 Press Release
Sometimes it's not a matter of what you have, but what you do with it. The ideal situation is when you can do what you want in style. Introducing a new line of iBUYPOWER gaming systems designed with performance, aggressiveness, and an all around dash of awesome.
Designed by BMW Group Designworks USA and manufactured by Asrock, the new M8 Chassis at iBUYPOWER brings aggressive yet sophisticated design to PC gaming enthusiasts. Best of all, it comes equipped with nearly all necessary parts on tow. Each M8 system built by iBUYPOWER is ready for the CPU, GPU and storage options of your choosing. Everything else is built into the system. This means that quality and consistency are maintained from the factory. Every component is thoroughly tested and validated — all you have to do is determine how fast you want to go!
"It's interesting to see BMW, one of the leaders in the automotive industry, apply its design expertise to PC gaming and fuse it into a sophisticated and competitive system," said Darren Su, Co-Founder and VP of iBUYPOWER. "iBUYPOWER is proud to be the first to feature the M8 as part of its extensive lineup."
The iBUYPOWER M8 systems come with an innovative command control wheel that doubles as an information display. Turn the wheel and get precise system statistics, lighting adjustments, audio volume and other specialized features instantly.
iBUYPOWER's new M8 systems come ready to be equipped with the latest CPUs and GPUs and are available immediately. Configure yours today at the iBUYPOWER website here.