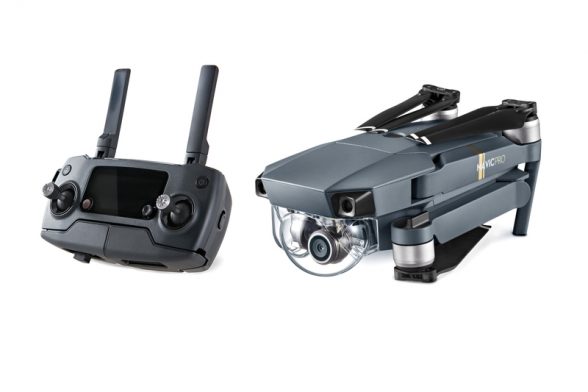 Ever wanted to shoot some awesome videos with a drone, but found it too bulky to travel with? Apparently DJI does as the world's most popular drone maker recently launched their new Mavic Pro drone, which can now fold into the size of a water bottle to take on the go.
Despite the ability to fold, the DJI Mavic Pro isn't compromising on other features you've come to expect from a premium DJI drone. According to DJI, the Mavic Pro will feature an onboard 4K camera stabilized by their smallest 3-axis gimbal ever, 24 computing cores, and dual satellite connection capabilities. Maximum speeds on the DJI Mavic Pro is over 40mph, or 64.8 kph, and flight time is rated at up to 27 minutes.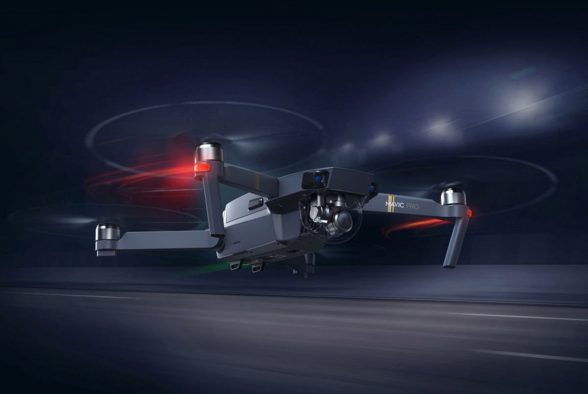 For those new to flying, the DJI Mavic Pro has a number of features to allow even the least qualified drone pilots to easily fly their new Mavic Pro. Some of these features include TapFly which directs drones to go wherever you tap on your phone, collision avoidance to avoid obstacles along the way, FlightAutonomy which allows you to control the drone with just your gestures, and of course return to home in the event your drone goes out of range or is low on battery.
In addition to the Mavic Pro, DJI is also releasing a new remote controller with the drone which can be used with or without a smartphone. The new remote controller will allow drone operators to view a live 1080p video feed from a range of up to 4.3 miles, or 7km, thanks to its new OcuSync video link system. Of course, smartphones can still be used to control the DJI Mavic Pro with range limited by its Wi-Fi connection.
The DJI Mavic Pro will retail for $999 with the new remote controller and $749 without the controller. DJI will also offer a Mavic Pro Fly More Combo bundle which includes a Mavic Pro, two flight batteries, extra propellers, a charging hub, an adapter, a car charger and shoulder bag for $1,299. The DJI Mavic Pro is currently available for pre-order and will begin shipping October 15.
https://www.youtube.com/watch?v=p1d_ptE6yrc