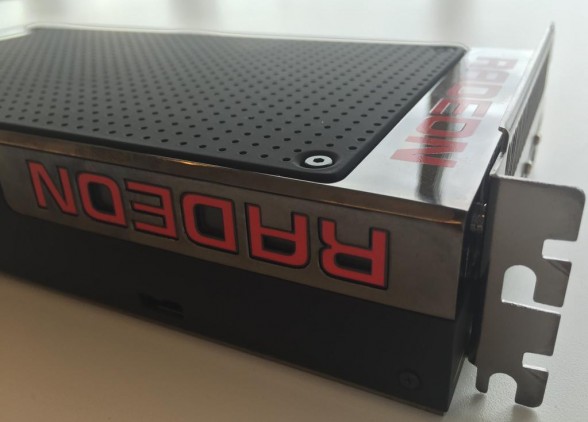 Ever since AMD revealed that a new GPU launch was imminent, the rumor mills have been spinning non-stop and while most of the rumors have been unconfirmed up to this point, we may finally be getting a veritable first look at the upcoming flagship's new design thanks to a recent tweet by DICE Technical Director, Johan Andersson.
In his recent tweet, Johan Andersson posted an image of what appears to be an AMD reference graphics card with the message "This new island is one seriously impressive and sweet GPU. wow & thanks @AMDRadeon ! They will be put to good use :) ". As we know, AMD GPU codenames have generally been named after islands with the upcoming flagship expected to be codenamed "Fiji".
AMD's upcoming GPU is expected to launch before the end of Q2 (June), and is expected to use AMD's new High Bandwidth Memory (HBM) technology. No word on pricing, SKUs, or full specifications have been officially confirmed at this time.