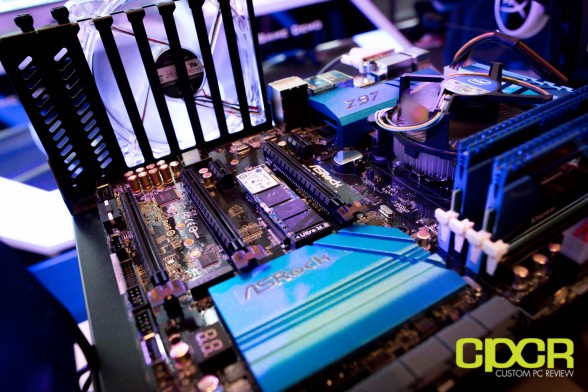 With LSI's SandForce division changing hands numerous times within a matter of months and the seemingly endless delays with SandForce's long anticipated SF3700 series controller, even SandForce's largest partners are looking into different controller options for their upcoming SSD offerings.
At a recent HyperX event here at Computex, Kingston recently introduced a new HyperX PCIe x4 SSD this time around with a Marvell 88SS9293 (Codename Altaplus) controller. The HyperX SSD is also paired with Toshiba's latest 2nd generation 19nm toggle mode MLC NAND.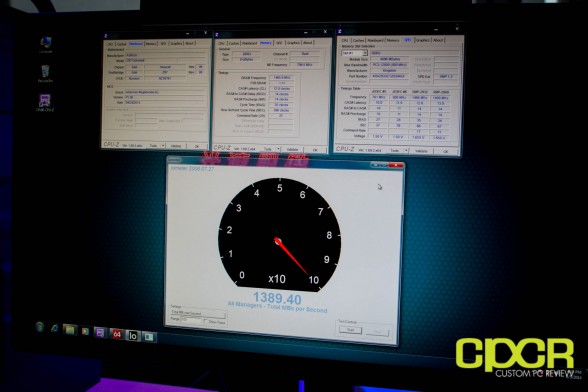 Kingston didn't provide much additional information about the upcoming SSD although Kingston did have a demo on display with the drive pulling in ~1,400 MB/s on a 100% read only workload. What's interesting is that traditionally Marvell controllers are limited to companies with their own firmware teams as Marvell doesn't usually provide a completely pre-packaged firmware/hardware solution like SandForce; however, given the fact that Kingston does not have an in-house firmware team, this may suggest that Marvell may be providing Kingston a pre-packaged solution for this latest drive. Unfortunately, our Kingston rep wasn't able to confirm what type of partnership was used to make this SSD a reality at this time.
Currently, pricing information on the new HyperX PCIe x4 SSD is still unavailable, but Kingston hopes to begin shipping before the end of this year.