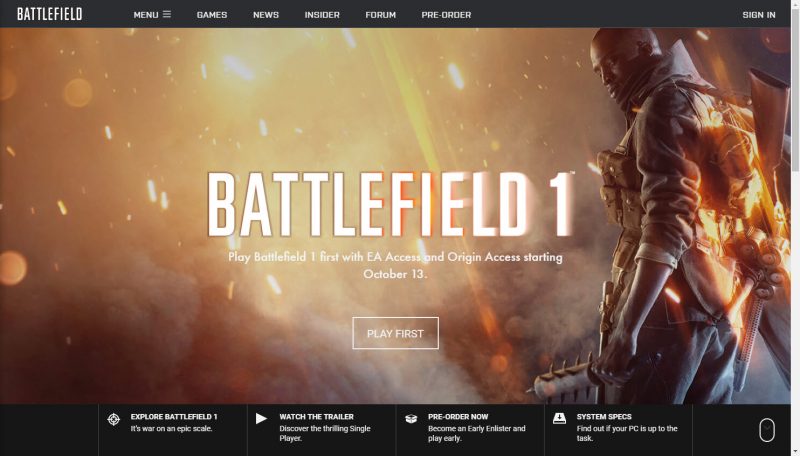 Are you ready for Battlefield 1? EA is. Members of EA Access and Origin Access  are now able to download the Battlefield 1 Play First trial before its planned October 13 launch date. Non EA Access and Original Access members will get access to the full game on October 21, and those who purchased the Early Enlister Deluxe Edition will get access on October 18.
https://www.youtube.com/watch?v=uZwQcVe5XNo
According to the website, the Battlefield 1 Play First trial will come with 10 full hours of content containing five maps, four game modes, and three chapters of the single player campaign. You'll also get the exclusive Trench Raider Dog Tag and those who go through all 10 hours of content will receive a Battlepack with the purchase of Battlefield 1. Single campaign progress will carry over to the full game, so don't worry about losing your single player campaign progress after your epic 10 hours of gameplay.
Those interested can find Battlefield 1 Play First in the Free Trial section of your EA Access account. The download for the PC version is a massive 40.39GB, so if you haven't started downloading, it's time to start. Especially for you Comcast people.