Mainstream SSD Prices to Increase Over 10% Due to NAND Supply Shortages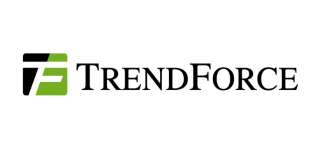 In case you haven't heard, there's been a massive NAND shortage in the industry due to a combination of lower production along with higher than expected demand.
According to a recent report by market intelligence firm, DRAMeXchange, a division of TrendForce, mainstream client SSDs are feeling the effects of the shortage as contract prices are expected to increase over 10% in the 1Q2017. MLC based products are expected to see a price increase of 12%-16% and TLC based products are expected to see a price increase of 10%-16%. As a result of the shortage, shipments of client SSDs are expected to drop 7%-8% in 1Q2017.
Due to customer preferences, the NAND shortage is not expected to significantly reduce OEMs from equipping systems with SSDs due to increased pricing however, it will prevent OEMs from transitioning to higher capacity SSDs. In 2017, notebook SSD adoption rates in the global market is estimated to reach 45% with TLC NAND powering over 75% of SSDs shipped.
NAND prices are expected to continue to increase over 2Q2017 however, the increase is expected to be more moderate compared to 1Q2017.
Source: TrendForce