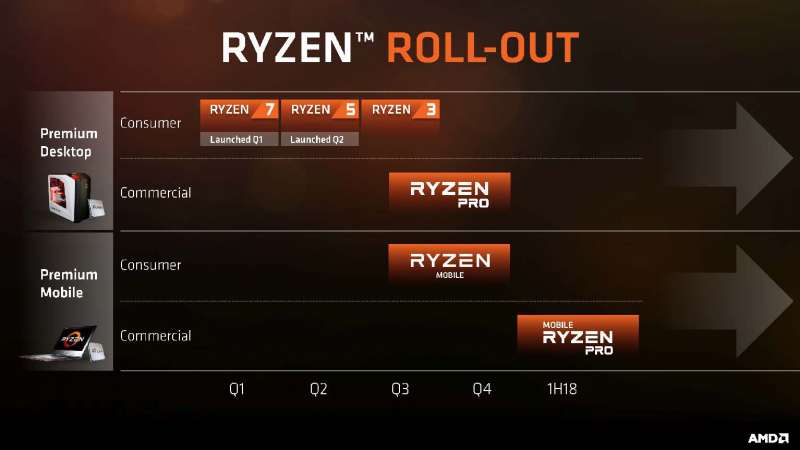 At AMD's recent Financial Analyst Day 2017, AMD revealed quite a bit of their roadmap for 2017 and beyond.
According to the roadmap, AMD has four new processor lines launching between now and 1H2018. This includes the Ryzen 3 desktop CPU, the Ryzen Mobile CPUs, the Ryzen PRO CPU, and the Mobile Ryzen Pro CPU. While we're relatively familiar with the upcoming Ryzen 3 lineup, AMD had been fairly quiet about the Ryzen Mobile and the Ryzen Pro/Mobile Pro lineups until now.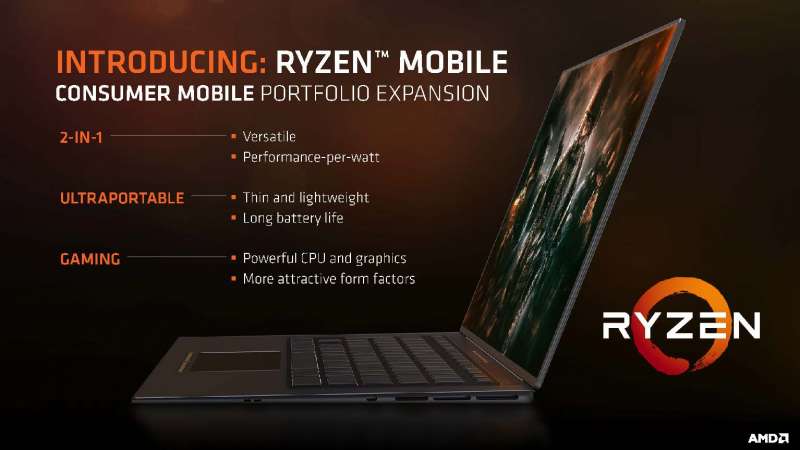 The Ryzen Mobile CPUs/APUs are expected to launch in the 2H2017 in various systems including 2-in-1, ultraportable, and gaming systems. According to AMD CTO Mark Papermaster, Ryzen Mobile will feature Zen architecture based cores and interestingly enough, also Vega architecture integrated graphics.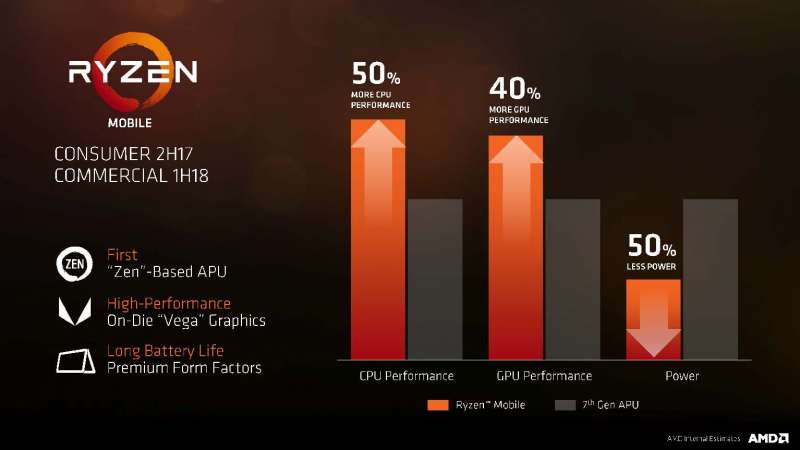 According to AMD's performance figures, the new Ryzen Mobile APUs are able to provide a 50% increase in CPU performance and 40% increase in GPU performance despite drawing 50% less power when compared to AMD's 7th Generation APU. This should make the 2H2017 very exciting as we may begin seeing some very high performance laptops at significantly lower pricepoints than what's currently offered with Intel CPUs.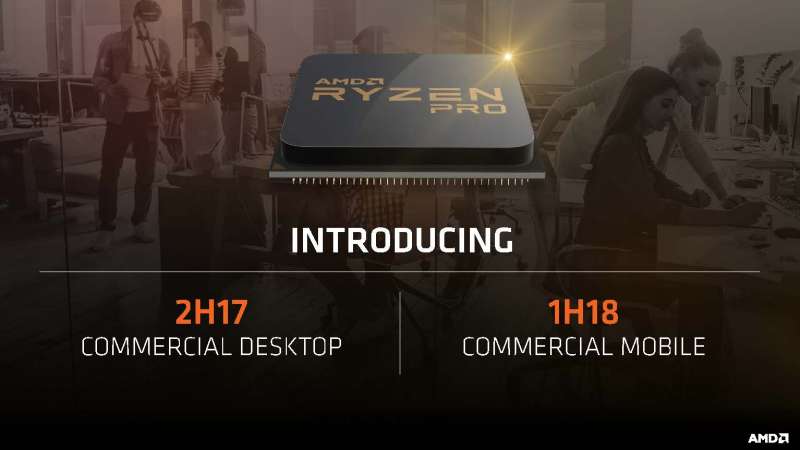 AMD also introduced the AMD Ryzen Pro CPUs which is designed for workstation applications. The new desktop chips are expected to arrive in 2H2017 with mobile chips following in 1H2018.
It's unclear what makes the Ryzen Pro better optimized for workstations although my bet would probably be some sort of vendor certification, support for ECC memory, maybe locked frequency multiplier, etc.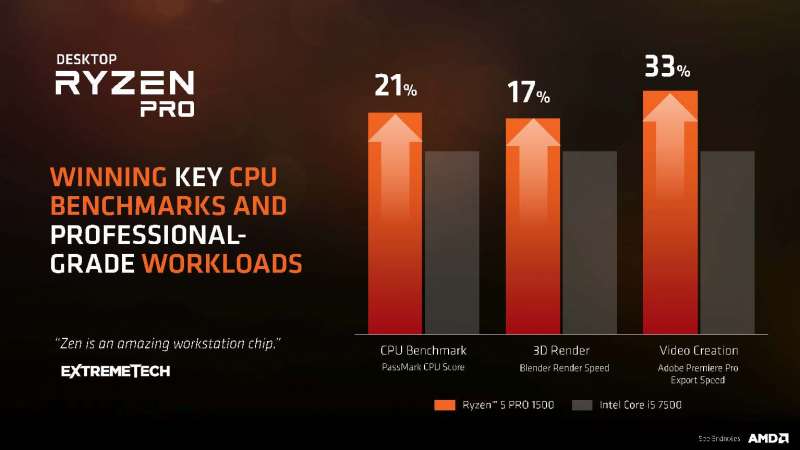 According to AMD's internal testing, the Ryzen 5 PRO 1500 is able to beat the Intel Core i5-7500 by double digit percentages in multiple benchmarks.
Source: AMD