When discussing AMD's plans for 2016 in a round-table forum at this year's CES, AMD's President Dr. Lisa Su confirmed that the first batch of Zen CPUs will be available by Q4 of 2016. Su then went on to express her personal excitement for Zen, stating that she's been overwhelmed with requests from enthusiasts saying "we want Zen sooner". Su emphasized that both Zen, and AMD's upcoming Polaris graphics architecture will be "very competitive".
AMD Zen High-End Desktop CPUs Available in Q4 2016 – APUs Mid-2017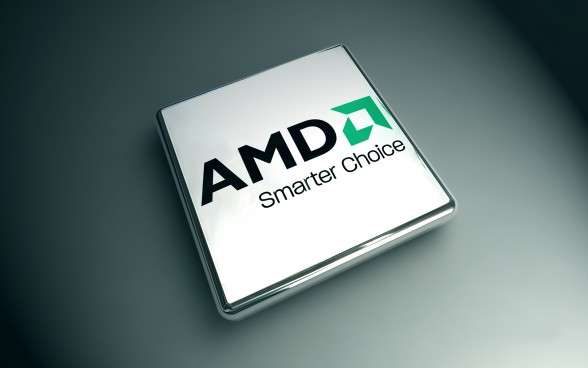 Not only does Polaris and Zen have to live up to AMD's promises, but they're also necessary to change AMD's product image. AMD has a perceived image of offering higher price to performance ratio, but trailing in the enthusiast range. Su addressed this concern in the group forums: "The idea that AMD is a cheap solution has to be replaced with the idea that AMD is a very competitive solution," she then talked about the amazing performance and power advantages that 14nm FinFET offers over 28nm. AMD has been talking about this subject quite a bit as it is definitely the area they are furthest behind Intel and the one they seem to be focusing on the most with Zen.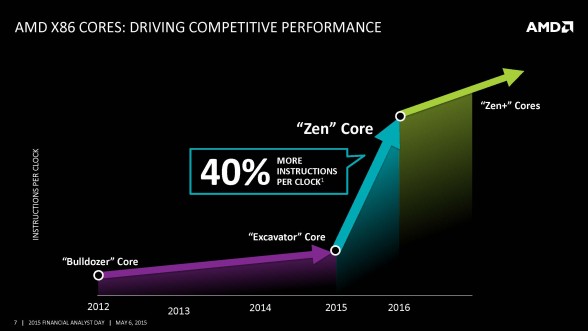 AMD's Director Corporate Communications, Drew Prairie, stated that more technical details about Zen will be revealed throughout the year. While high-end desktop components will be available by the end of the year, Zen will see significant expansion in 2017, John Tayler, AMD's corporate vice president of worldwide marketing announced that Zen based APUs will be available 18 months from now, in mid 2017.
Source: computerbase.de, wccftech.com