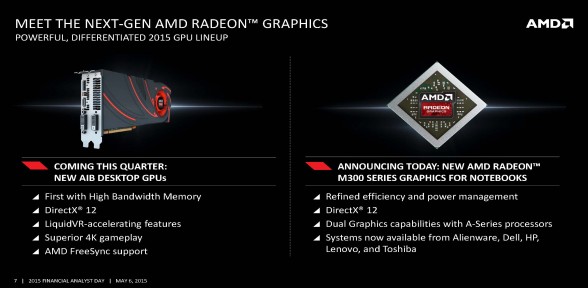 Along with AMD's massive desktop CPU announcements, AMD also made some big announcements on the GPU side, chief among them the use of new High Bandwidth Memory, or HBM, on GPUs coming this quarter.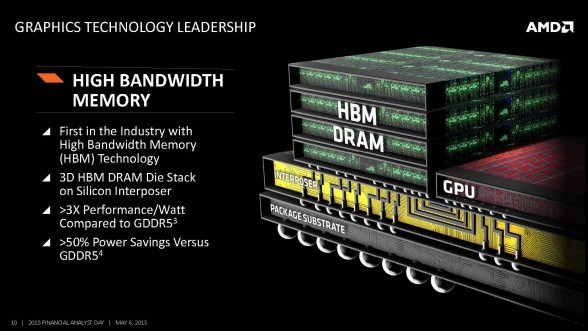 AMD will be the first GPU manufacturer to use the new memory, which is expected to provide over 3x the performance/watt and over 50% more power efficiency over current generation DDR5. AMD is also expected to use a new color compression technology which will further optimize the amount of memory bandwidth needed. With the new enhancements, AMD is pushing hard at the 4K and VR gaming markets although no concrete performance figures have been offered at this time.
In 2016, AMD is expected to move their GPUs to the 14nm FinFET process which should significantly enhance power efficiency. (AMD didn't exactly say 14nm, but we all know what it is.) Unfortunately, no significant architecture improvements on the GPU side has been announced although AMD says they're still committed to making improvements to the current GCN architecture as they've been doing over the past few years.
Source: AMD