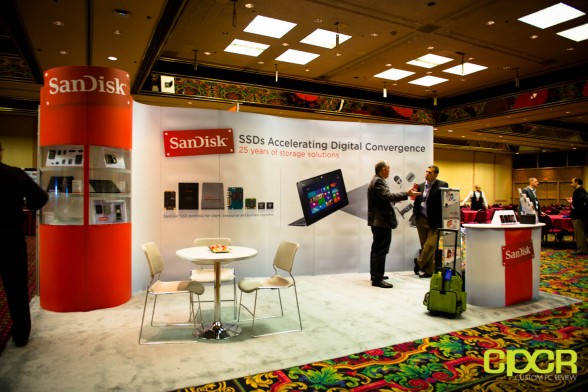 With a couple more days until CES 2013, we decided to drop by Storage Visions 2013 in the Riviera hotel to check out Storage Visions 2013, where a couple companies have begun showing off their newest storage products. Among the companies showing off their latest and greatest is memory and storage giant SanDisk who had a number of products on display including the new Ultra Plus SSD, ReadyCache SSD, and the X110 SSD.
SanDisk Ultra Plus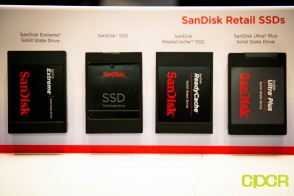 The newest product on display is the SanDisk Ultra Plus SSD, which is expected to fill the gap between the SanDisk Ultra and the SanDisk Extreme SSDs. The Ultra Plus will come in a 7mm formfactor and will be powered by the new Marvell 9175 controller along with new SanDisk 19nm Toggle Mode MLC NAND. Performance on the 256GB SanDisk Ultra Plus is expected to be 530MB/s sequential reads and 290MB/s sequential writes.
No official word on pricing or availability just yet, but a quick search on Amazon is showing that the 256GB SanDisk Ultra Plus should be available on January 7, 2013 and will come in at $250, just under $1/GB.
SanDisk X110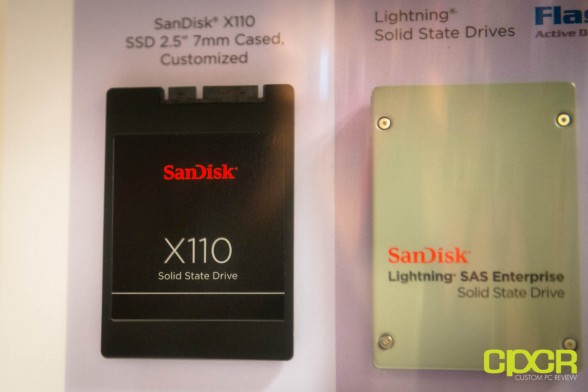 Among the other more interesting products on display is the SanDisk X110 SSD. The X110 is more of an OEM oriented drive, so it won't be on retail shelves anytime soon, but I wouldn't be surprised if it starts showing up in some of the new notebooks at CES in a couple days. The X110 will feature 19nm SanDisk Toggle Mode MLC NAND and will be powered by the Marvell 9175 controller. What's interesting about the X110 is that it will also contain what SanDisk calls "nCache", which is a non-volatile SLC NAND cache ensuring data in the cache is retained even after sudden power failure.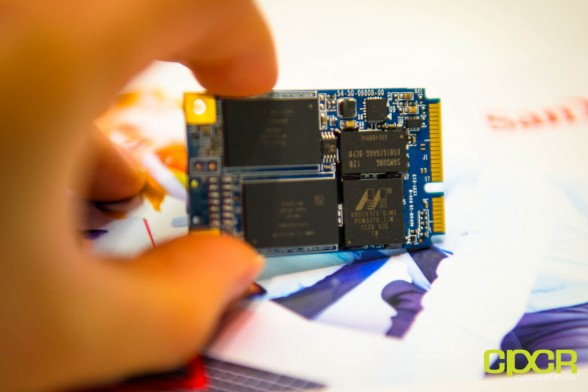 Additionally, SanDisk is also showing off the X110 in mSATA form.