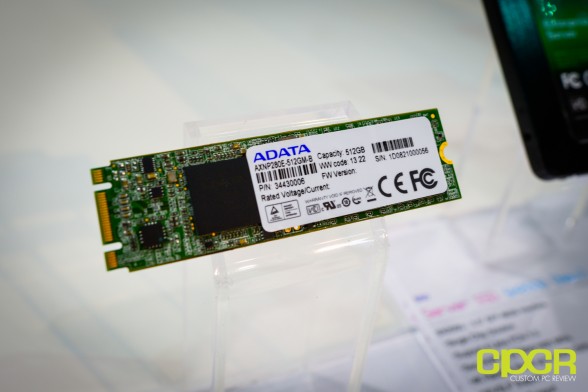 Recently at Computex 2013, ADATA showed off their new SX2000 enterprise SSD, which featured a whopping 1.6TB capacity and sequential read/write performance of up to 1.8GB/s… and it looks like it also has a M.2 (NGFF) based little brother as well. Hiding in a corner of the booth, ADATA also displayed off the XNP280E, which is essentially the SX2000 in a significantly reduced size.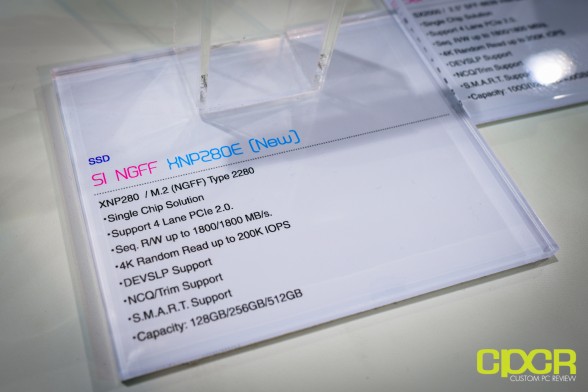 Taking a look at the specs here, the XNP280E is based off a 4x PCIe 2.0 bus running off the M.2 (NGFF) formfactor/interface. Since a 4x PCIe 2.0 interface allows for a theoretical maximum of up to 2,000 MB/s transfer rates, it makes sense that with a little overhead that the XNP280E allows for a maximum of 1.8GB/s sequential transfer rates. For those unfamiliar with SSDs, this level of performance is at least 3x faster than that of the fastest current generation SATA 6Gb/s SSDs.
As for the controller, curiously ADATA is also describing the XNP280E as using the same "Single Chip Solution" that we saw from the SX2000 SSD, which as they've told us is using LSI SandForce's upcoming "Griffin" SSD controller slated to be released sometime in Q3/Q4 of this year. This new controller will feature support for NCQ, TRIM, S.M.A.R.T, as well as the new ultra low power standard, DEVSLP, which LSI SandForce demoed at their Computex suite this year as well.
No word on pricing or availability on the XNP280E just yet, but it looks like the XNP280E will be available in capacities of 128GB, 256GB, and 512GB when it does ship.