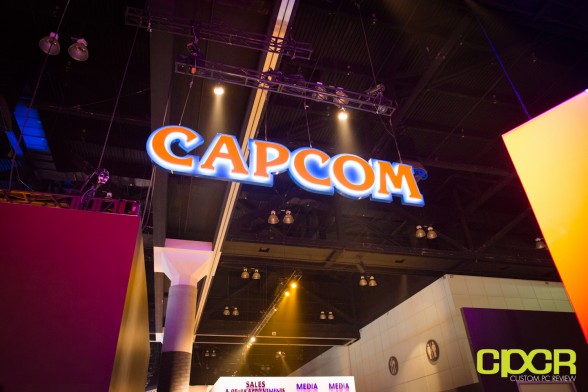 Among the large game developers, Capcom's booth was definitely among the more popular booths at E3.  Thanks to their "behind closed doors" playable demos for highly anticipated games such as DmC:Devil May Cry, Lost Planet 3, and Resident Evil 6, it's easy to see why.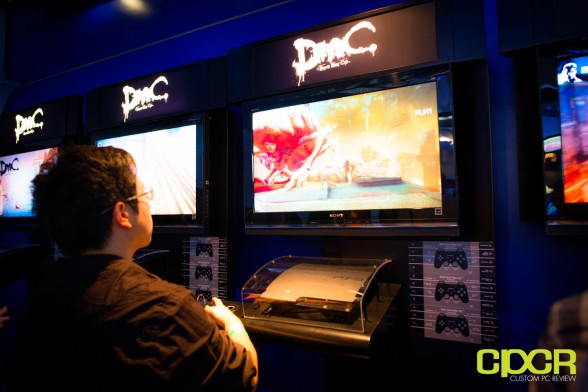 Lucky for us we were able to find Devil May Cry gaming stations at the Sony booth and we were able to get a hands on of the game. Long time fans of Devil May Cry were concerned that the developers Ninja Theory had deviated too much from the original with their new black haired, emo looking Dante. However, these concerns were definitely crushed by the fantastic demo. The entire demo was about one hour long split into two  parts. Part one was a tutorial which showcased Dantes abilities  through a variety of action sequences and challenging platforming. Once a player had mastered part one they could attempt part two of the demo which was a boss fight. This boss fight forced players to use all their knowledge acquired on the first part to be able to succeed against the opponent.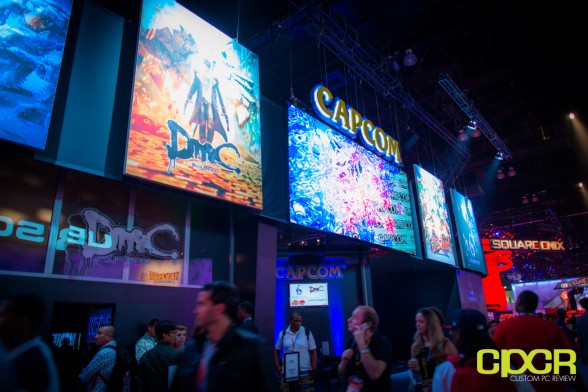 Some notable similarities between the reboot and the originals are listed below:
Players have a grappling tool similar to Nero's demonic arm in DMC4
Platforming is challenging and will require mastery of double jumps, and dash jumps.
Weapon variety include guns, swords and even a scythe
Classic moves return
Boss fights look epic while still challenging players.
Dante's white hair returns once you go into what i am calling "demon mode"
Overall impressions of the game where good and I believe fans will highly enjoy this reboot. Ninja Theory has definitely taken all their knowledge they have acquired from their previous titles such as Heavenly Sword and Enslaved to created this amazing re-imagined world for Dante.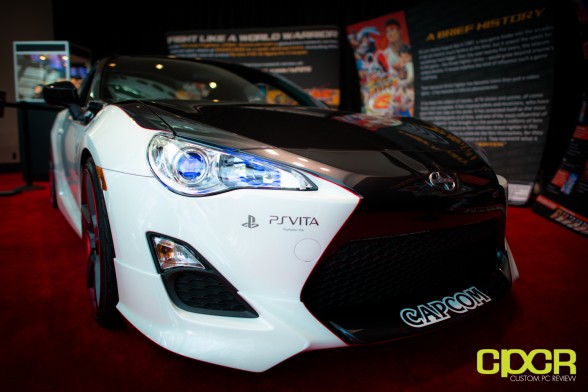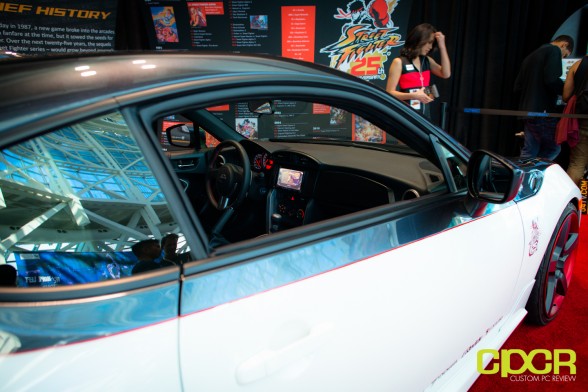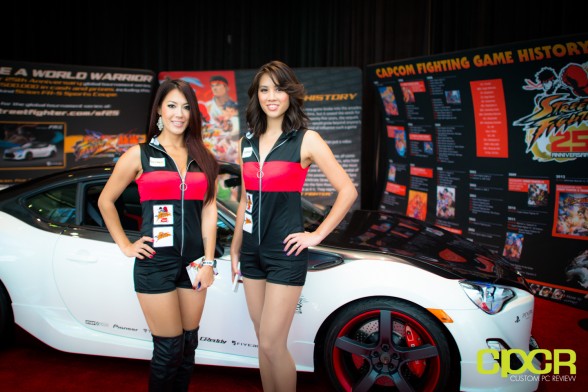 Capcom also had a section at the entrance to E3 which showcased a custom tuned Scion FR-S that would be awarded to the winner of their 25th anniversary Street Fighter tournament.  For those E3 attendees who weren't too distracted by the two Capcom booth babes standing next to the car, they where able to experience Street Fighter X Tekken for the PlayStation Vita first hand. The game felt true to its console counter parts and those who played were able to win a limited edition 25th anniversary Street Fighter PS Vita  charm.

Additional notable games present were Lost Planet 3 and Resident Evil 6. Unfortunately, we didn't get a chance to get a hands on of either game as the wait time was at least a couple hours for each (Reminds me of Disneyland), but the trailers were certainly quite exciting! With any luck, Lost Planet 3 and Resident Evil 6 will make it onto our official graphics card benchmarking suite.