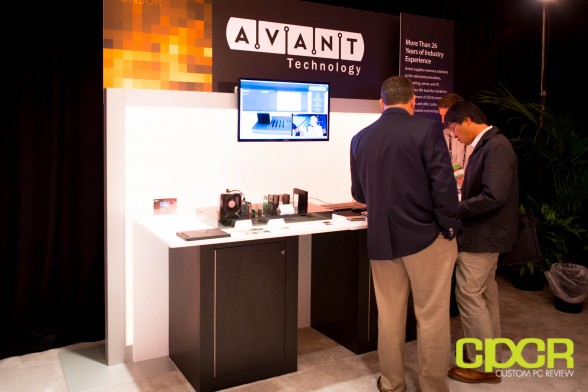 Avant Technology isn't a company that most of us hear about, but they are a huge ODM for a number of well known SSD vendors such as Corsair, Mushkin, LSI and more. Avant has an extremely close working relationship with SandForce and has a number of SF3700 powered SSDs on display here at AIS 2013.
As expected, Avant Technology already has the standard reference design SF3700 powered M.2 and HHHL (Half Height, Half Length) boards available on display. Similar designs were shown at the SandForce as well as the ADATA booth.
For users who demand higher performance, Avant Technology has a couple PCIe RAID cards designed to be used with the upcoming M.2 SSDs. The RAID cards come in configurations of either two M.2 slots or four M.2 slots and interface via a LSI 2308 controller to provide RAID functionality.
For smaller formfactor ultrabooks and tablets, Avant Technology has also introduced a new, recently patented SSD design that utilizes a SATA connector printed on the PCB. This allows the SSD to achieve the thinner 5mm formfactor, which traditional surface mounted connectors would not be able to achieve. Additionally SATA connectors printed on the PCB allow for better durability as surface mounted connectors are less durable and can always be a possible point of failure.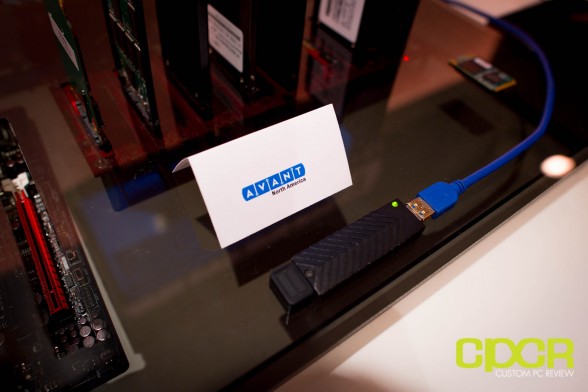 Finally, Avant Technology also showed off their latest USB 3.0 UASP compatible flash drive which they claim is capable of sustained performance up to 450MB/s. The flash drive uses both a SandForce SF-2200 based controller along with high speed MLC flash to achieve this level of performance.