Cooler Master X6 Elite CPU Cooler Review
Posted July 7, 2012 by Mike Lewis in
Reviews
Navigation:
Cooler Master X6 Elite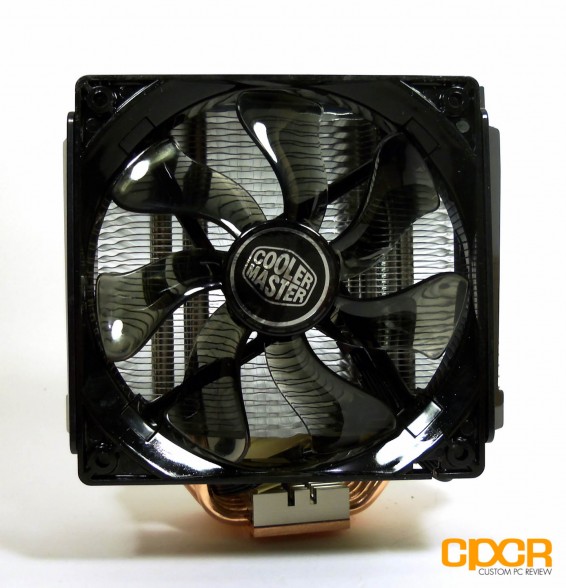 For nearly 20 years Cooler Master has been making some of the most well known computer performance peripherals and accessories on the market. It seems that lately they've put a lot of focus into their peripherals department, but today we're going to be looking at one of their latest CPU coolers, the X6 Elite.
The X6 Elite features six 6mm heatpipes, a 120mm fan with the ability to add another fan later in a push/pull configuration if you desire to, and a unique angled stance which we will talk a little more about later on. Cooler Master has priced the X6 Elite at just $42.99, and has included a two year warranty should anything happen.
The included seven blade 120mm fan is able to push out up to 70 CFM at 34.6 dBA, and has a 4-pin PWM (Pulse Width Modulation) connector which is directly controllable by your motherboard. It features a sleeve bearing fan which is rated to have a lifespan of 30,000 hours.
Specifications: