Inside Kingston Technology Headquarters, USA
Navigation:
Kingston Technology, Fountain Valley, CA, USA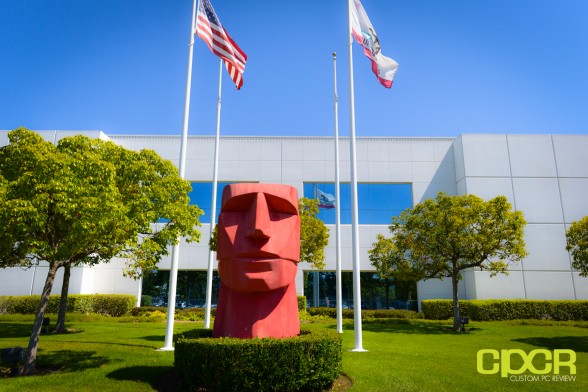 Ever wondered what it'd be like inside the headquarters of the world's largest memory manufacturer in the world? Sure you did, and we did too. That's why we made the trip out to Kingston Technology's USA headquarters in Fountain Valley, California to find out!
Background
Since all of you are reading a hardware review site, you've probably heard of Kingston. In fact, we've previously done more than a couple reviews on Kingston products such as their recently released Kingston HyperX 3K SSD, but other than getting an idea of how well the product performs, we don't really know anything about the company who produced it.
Kingston Technology is huge. Started back in 1987, Kingston is currently the world's largest memory manufacturer with a whopping 45.8% market share by revenue! (iSuppli, Nov 2010) Comparably speaking, the second largest memory giant, Adata Technology, only commands 7.6% market share and popular Micron subsidiary, Crucial Technology, only commands a 5.9% market share.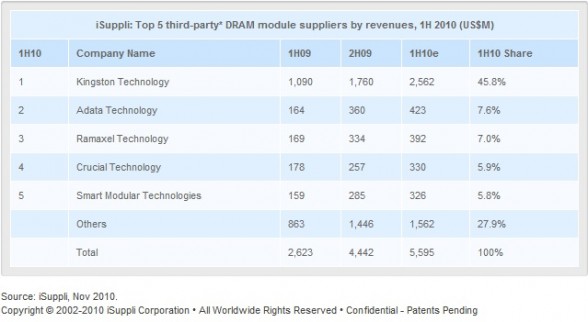 As expected of such a large memory manufacturer, Kingston has strategically placed locations all over the world to better serve their global audience. This means in addition to the USA headquarters in Fountain Valley, CA, they've also got additional headquarters in both London, England and Hsin-Chu, Taiwan. Those interested in a little more about Kingston, please check out their website here.