Introduction
Steelseries is a name that's pretty well known in the gaming community and the Steelseries Spectrum 7xb is Steelseries first entry into the wireless gaming headset market. The headset was first introduced at CES 2011 and was finally released in late June.
This headset incorporates many of Steelseries well known features such as the retractable microphone as well as being able to break the headset down into 3 parts; however, with this headset you also get a couple new features to play with such as LiveMix and ExactSND. So without going into any further detail, check out the full review!
Video Unboxing
Video Review
Conclusion
The design of the Steelseries Spectrum 7xb was excellent. The entire headset was extremely light and for the most part doesn't even feel like it's there. However, the headset does feel a bit flimsy most likely due to the extremely light material. Of course, only time will tell how this headset will hold up.
The performance of the headset was definitely up to Steelseries standards as well. We found the headset to have the perfect amount of balance between the highs, mids and lows right out of the box. Music was fun to listen to and the bass wasn't overpowering like a lot of the gaming headsets on the market today. The ExactSND however, was a bit disappointing. During our testing, we found that only the off or performance modes worked well. The immersion and entertainment modes sounded like they were trying to boost the bass a bit too much for the headset to handle and caused the bass to sound muddy and distorted.
The wireless range was very good and performed within or beyond specifications. It's always nice to be able to leave the headphones on while grabbing a quick snack or going on a quick bathroom break between rounds of gameplay. Unfortunately, for voice communications to work you do have to tether the headset to the Xbox 360 controller which defeats the purpose of wireless a bit. Luckily the controller is wireless as well, but having to tug that around wasn't as convenient as leaving the headset on.
The headset is compatible with the PS3, PC, Mac, and pretty much anything with a composite audio out or can be connected via analog 3.5mm jacks. Unfortunately, the microphone on the headset doesn't work the same way. It must be connected to the Xbox 360 controller to function. Hopefully better microphone compatibility will be something Steelseries will look into.
All in all, with a couple of minor problems the headset shows a good promise for future Steelseries wireless headsets.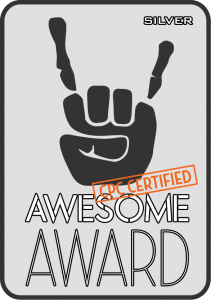 The Steelseries Spectrum 7xb is currently available on Amazon.