SanDisk Extreme 240GB SSD Review
Going Extreme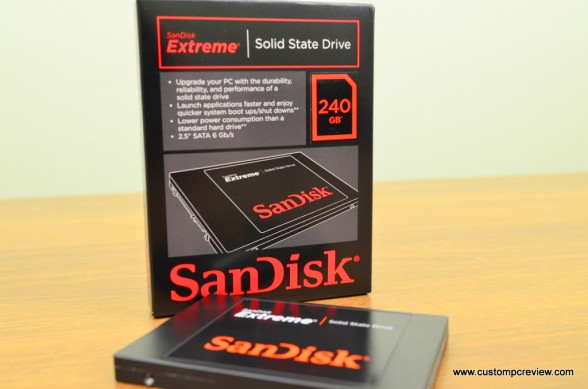 Remember when SanDisk tried to squeeze itself into the SSD market with the SanDisk Ultra SATA 2 SSDs back in 2011? Yeah, neither do I. That's because back when it was first released the drives suffered from extremely slow sequential copy speeds, even trailing some mechanical drives at times, and their high cost per GB ratio made consumers turn their heads away at the sight of them. The two combined factors doomed the Ultra line.
Now SanDisk is back with a vengeance with the "Extreme" line of SSDs. Offering sizes of 120GB, 240GB and 480GB, this new enthusiast/server line includes some vast improvements over its slower cousin. The first major difference is that it uses SATA 6Gb/s interface instead of the narrower SATA 3Gb/s. But more bandwidth is useless if the drive can't perform, so SanDisk added the speedy SF-2281 controller and top quality 24nm SanDisk Toggle Mode MLC NAND flash memory manufactured from their own foundry.
We rarely get to review a solid state drive with toggle NAND, so let's see how well it performs.
SanDisk Extreme 240GB Specifications
Read/Write: 550 MB/s read, 520 MB/s write,
I/OPS: 33K random read IOPS, 83K random write IOPS
Power: 0.5W Active, 1.9W Max Operating, .5W Idle
MTBF:2 million hours
Weight: 78g
Interface: SATA 6 Gb/s
Warranty: 3-year limited