Samsung 830 128GB SSD Review
100% Samsung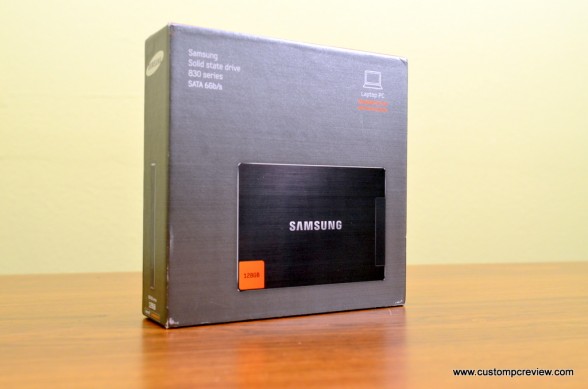 When you look at the SSD market a couple of months ago, it was actually quite hard to find a Samsung SSD. For some reason or another, it just seemed like Samsung wasn't too interested in building SSDs for the consumer market. Sure, they are huge in the OEM space, building tons and tons of these things for the likes of Apple, but none of those were really available direct to consumers. They did release the Samsung 470 SATA 2 3Gb/s drive to the public, but that drive didn't really gain much traction and didn't receive a proper marketing push by Samsung either.
So, fast forward to Q4 2011 and Samsung is full on into the consumer space with their new top of the line Samsung 830 SSD with full support for SATA 3 6Gb/s. But this time around, it seems like Samsung is serious. Today we'll be specifically be reviewing the Samsung 830 128GB SSD. In addition to 128GB, Samsung will also be offering the drive in 64GB, 256GB, and 512GB flavors as well.
Now, the first thing you'll notice about the drive is that it is 128GB, so you'd probably be thinking something like Indilinx or Marvell controller, right? Well, not exactly. What makes this SSD special is that the entire thing is built from the ground up by Samsung. Nothing is outsourced, which means Samsung has full control of everything that goes into their product from the controller to the NAND to the firmware. That's a very enviable position to be in. Lucky companies will either have their own controller (OCZ Technology), their own customized firmware (Intel), or their own NAND (Crucial), but a single company owning all parts in an SSD? That's what puts Samsung in such an awesome spot.
Samsung 830 128GB Specifications
Solid State Drive with Notebook Upgrade Kit SATA – SATA III (6Gb/s)
2.5" 7mm (Ultraslim) Form Factor
830 Series
128GB Capacity
Up to 520MB/s Sequential Read Speed
Up to 320MB/s Sequential Write Speed
From the specifications, there isn't all that much that stands out to me. The SSD is only 7mm thick though, which will allow it to fit into extremely thin notebooks. Otherwise, especially compared to the advertised specifications on other SandForce based drives, the Samsung 830 might even seem slow. Of course, we'll have to let the benchmarks tell the full story. Let's continue.