Warning
: Undefined array key "width" in
/var/www/vhosts/custompcreview.com/public_html/wp-includes/media.php
on line
1381
Warning
: Undefined array key "width" in
/var/www/vhosts/custompcreview.com/public_html/wp-includes/media.php
on line
1386
Warning
: Undefined array key "height" in
/var/www/vhosts/custompcreview.com/public_html/wp-includes/media.php
on line
1386
Warning
: Undefined array key "width" in
/var/www/vhosts/custompcreview.com/public_html/wp-includes/media.php
on line
1381
Warning
: Undefined array key "width" in
/var/www/vhosts/custompcreview.com/public_html/wp-includes/media.php
on line
1386
Warning
: Undefined array key "height" in
/var/www/vhosts/custompcreview.com/public_html/wp-includes/media.php
on line
1386
Introduction
Today we'll be taking a look at one of Corsair's newest headsets the, Corsair Vengeance 1300. Will this headset live up to the Corsair name? Let's find out!
Unboxing
Microphone Test
Video Review
Conclusion
The only problem with this headset is unfortunately with the competition – Corsair's own Vengeance 1500. The Corsair Vengeance 1500 is only $20 more expensive and includes many more features such as a metal headband, a usb soundcard and memory foam earpads. Corsair should've included the metal headband and the memory foam earpads on the Vengeance 1300 or dropped the price a bit more.
Otherwise, the Corsair Vengeance is an excellent sounding headset with an excellent sounding microphone and is extremely comfortable as well. The headset looks very cool and the blue accents on the earcups are a nice touch.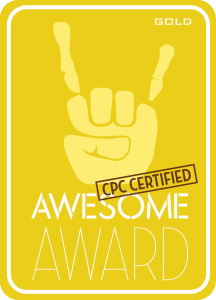 The Corsair Vengeance 1300 along with the higher end Corsair Vengeance 1500 which includes memory foam earpads, a usb soundcard and a metal headband is currently available on Amazon.