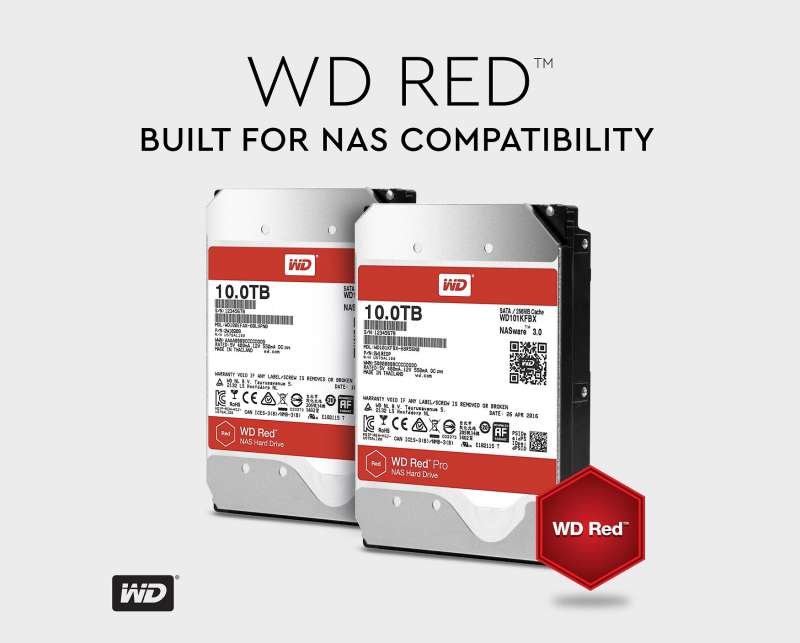 Those looking for the absolute highest capacity HDDs for their NAS without breaking the bank will now have an option of purchasing the WD Red and the WD Red Pro in up to 10TB capacities.
In order to reach the new capacities, the new Red and Red Pro drives utilize WD's HelioSeal technology where WD seals the drives and fills them with helium in order to cram more platters into the drive. This is a technology that has already been utilized on WD's enterprise class drives, however, is now making its way into WD's NAS drives for the first time. In addition to HelioSeal technology, the new drives will also include several NAS optimized features such as Active Balance Plus technology and NASware 3.0.
As far as differences between the WD Red 10TB and the WD Red Pro 10TB, the WD Red 10TB will feature a 5,400 RPM spindle speed and a warranty of up to 3 years while the WD Red Pro will feature a 7,200 RPM spindle speed and a warranty of up to 5 years. The drives will be available for $494 and $533 respectively. Both the WD Red 10TB and WD Red Pro 10TB are now available for purchase.