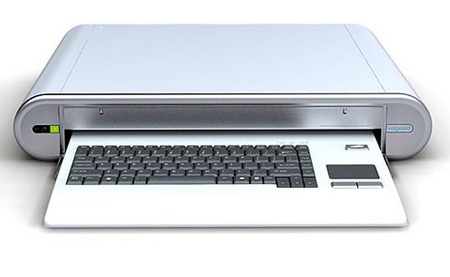 Designed to tackle hygiene problems found on shared keyboards and mice in public environments (such as hospitals), Vioguard recently introduced the Self Sanitizing Keyboard.
After every use, the keyboard retracts into its sanitizing dock, where it's administered a 65-95 second dose of ultraviolet (UV-C) light. UV-C light has been tested and proven to kill pathogenic viruses and bacteria. Once sanitized, the keyboard is ejected for the next user session. The cycle then repeats.
According to Medgadget, the sanitizing dock is 67% effective in "eliminating bacterial contamination as measured by quantitative bacterial cultures," in a small test conducted in a pediatric hospital.
The keyboard includes an integrated multi-touch track pad that doubles as a fingerprint scanner.
No word on pricing yet, more detail awaits.
Source: Hindustantimes