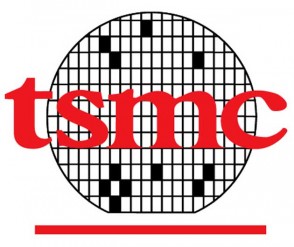 According to a new blog post from Cadence, one of TSMC's primary semiconductor design partners,  the shift to 16nm FinFET+ from 28nm could bring a whopping 40% increase in performance at similar power consumption levels or a 50% power reduction at similar performance levels.
The post also states that 16nm FinFET+ is now approaching 20nm SoC yields and has offered a much better maturity than any preceding TSMC process. Volume production should start in the third quarter of this year. It's been known that TSMC's 16nm FinFET+ has been in production since early this year, but now we have a more accurate idea of when it will be fully matured for the market.
Along with 16nm FinFET+, TSMC is also introducing 16nm FinFET Compact which is based on the 16nm FinFET+ process except it's designed for low power applications such as wearables, mobile devices, etc. 16nm FinFET Compact promises the same 50% reduction in power consumption from 28nm, but with lower cost and a smaller footprint than 16nm FinFET+.
It'll be interesting to see how competitive TSMC's 16nm FinFET+ is compared to competing 14nm FinFET technologies and if TSMC will continue to maintain a strong hold on the foundry market over the next few years. Intel, GlobalFoundries and Samsung already have a matured 14nm FinFET process and many companies including AMD, Nvidia, Apple, etc. have been rumored to be looking into Samsung, Intel and GlobalFoundries for production of their next generation chip designs.