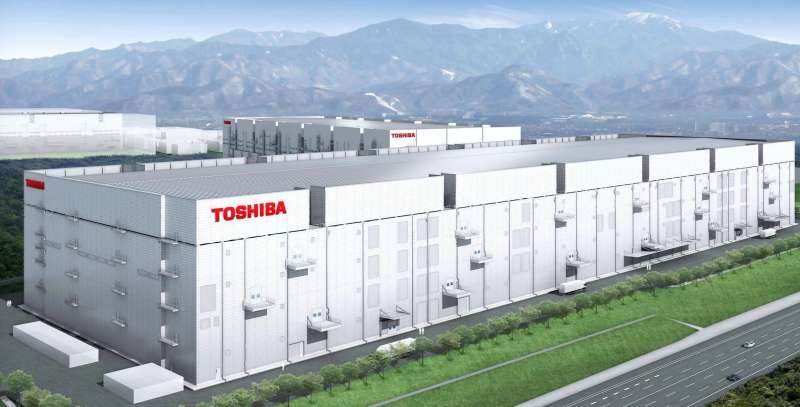 Despite Toshiba's financial woes, their memory division is pressing on, recently announcing that they've begun construction on their latest semiconductor fabrication facility, Fab 6 at Yokkaichi, Japan.
Like all the other new fabs that were constructed or retrofitted, Fab 6 will be built to produce Toshiba's latest BiCS 3D NAND flash. Construction of the new fab will occur in two phases with Phase 1 slated to be complete in the summer of 2018. This will allow Toshiba to re-evaluate and re-asses continued investment in the event NAND flash demand takes a nosedive.
In addition to Fab 6, Toshiba also announced the construction of a new Memory R&D center which will be complete in December of this year. The facility will be used to develop next generation BiCS FLASH and new memory technologies.