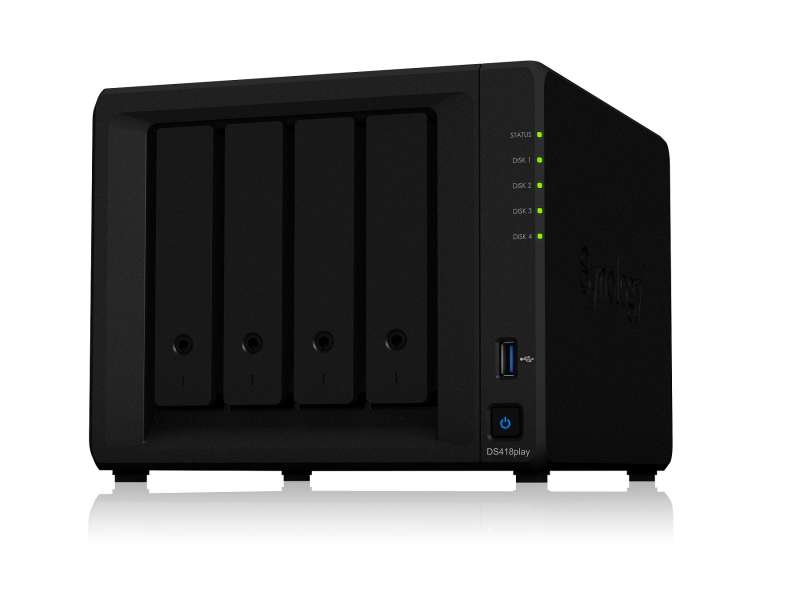 Following Synology's massive launch of no less than five NAS systems, Synology is announcing yet another in preparation for the holiday season.
The new NAS is a 4-bay NAS Synology calls the DiskStation DS418Play and it's a slightly upgraded variation of the DS418 which was recently released. Whereas the Synology DiskStation DS418 is equipped with a Realtek RTD1296 quad core processor along with 2GB of DDR4 RAM, the DS418Play features an Intel Celeron J3355 dual core processor paired with 2GB of DDR3 RAM. As a result, the Synology DS418Play will be capable of improved 4K video transcoding compared to the non-Play version.
No word on pricing or availability is available at this time. More information about the DS418Play is available at the Synology website here.