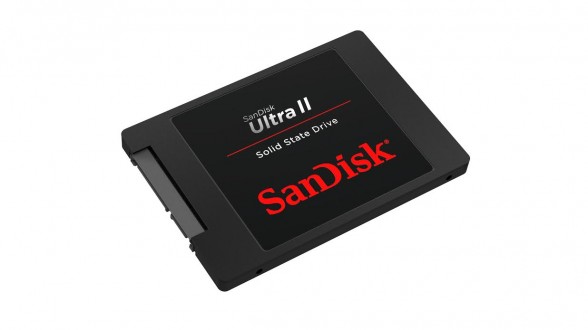 According to a recent press release, SanDisk is pulling the wraps off their new Ultra II SSD – an entry level SSD designed for cost conscious consumers. This is the first time SanDisk has updated their entry level/mainstream client offering since the beginning of last year with their introduction of the SanDisk Ultra Plus.
The biggest change with the SanDisk Ultra II SSD is that SanDisk is now using their latest 19nm TLC (3-bit MLC) Toggle Mode NAND. TLC NAND has proven to be very successful for Samsung over the past couple years with their introduction of the 840 and 840 EVO SSDs, primarily thanks to TLC's lower cost. SanDisk appears to be taking advantage of similar TLC cost savings as their Ultra II will be retailing for as low as $0.45/GB when it launches next month, making it one of the most cost competitive SSDs on the market.
https://www.youtube.com/watch?v=6sYEQZ0HWp0
As for performance, the SanDisk Ultra II isn't a sloucher either. Using the same tried and true eight channel Marvell 88SS9187 Monet controller seen on various high performance SSD offerings along with SanDisk's own "secret sauce" firmware, SanDisk is able to squeeze up to 550 MB/s reads and 500 MB/s writes across the board despite using inherently slower TLC. In order to achieve this, the Ultra II uses SanDisk's proprietary nCache 2.0, which converts a portion of the onboard NAND into SLC mode to create a two tiered caching system that helps improve drive performance and endurance.
Additionally, with the release of the Ultra II, SanDisk is also rolling out their enhanced SSD Dashboard, which now feature the addition of Apricorn drive cloning software, Trend Micro antivirus software, and LoJack theft recovery.
The SanDisk Ultra II will be available in capacities of 120GB, 240GB, 480GB, and 960GB at MSRP prices of $79.99, $114.99, $219.99, and $429.99 respectively. Each drive will come with a 3 year warranty and will be available next month at your favorite retailers.
For more information, be sure to check out the product page here.