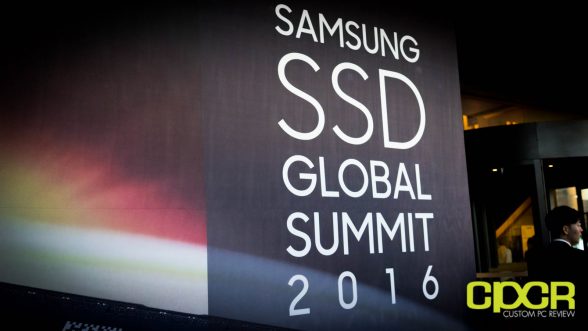 We just arrived in Korea for Samsung's annual SSD Global Summit. This year, Samsung will announce a pair of new consumer SSDs including the 960 EVO and the higher-end 960 PRO, which is the successor to last year's 950 PRO, which brought Samsung's 3D V-NAND and NVMe to a smaller, M.2 form-factor. While the official announcement will be tomorrow, we did get a sneak peek at both of the new models courtesy of a few product photos which Samsung integrated into their yearly theme.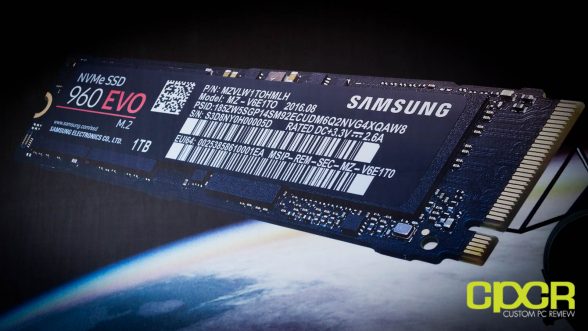 Looking at the banners, we can see that both the 960 EVO and 960 PRO will be NVMe SSDs available in the M.2 form-factor. While the 960 EVO model will be available in capacities of up to 1TB, the 960 PRO will apparently be available in up to 2TB capacities.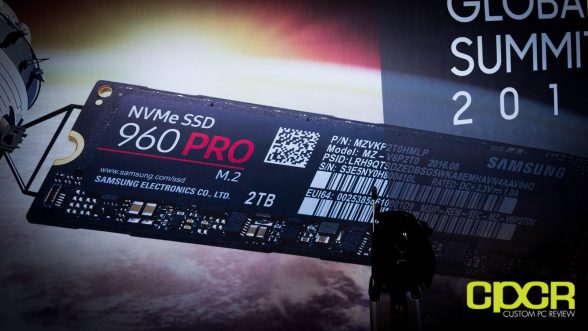 We will of course have more details for you tomorrow after the official announcement.