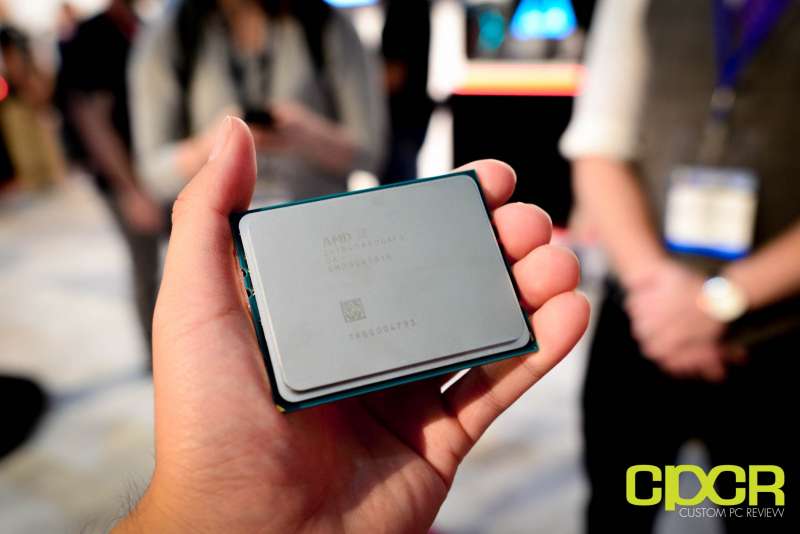 New benchmarks of the upcoming AMD Ryzen Threadripper 1950X has surfaced. The Threadripper 1950X will be AMD's new flagship chip for consumers, and will come appropriately with 16 cores/32 threads, 40MB of onboard cache, and a whopping 64 PCIe lanes.
In a Geekbench run, the Threadripper 1950X is shown to score 4074 points in the single-core test and 26,768 in the multi-core test. This is a bit higher than the last time its performance were leaked, so it does seem like optimizations were made.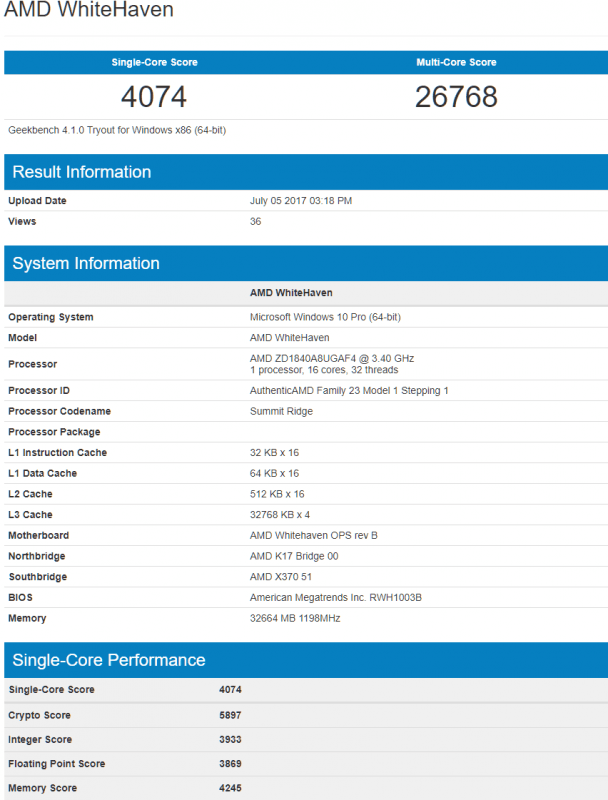 Unfortunately, the new score still doesn't match up against Intel's new Core i9-7900X 10-core CPU. The Intel Core i9-7900X scores 5,390 in the single-core test and a whopping 33,945 in the multi-core test. Also keep in mind that the Ryzen Threadripper 1950X has six more cores than the Intel chip, so it's surprising to see that it trails in the multi-core test by such a wide margin.
Nevertheless, the chip still hasn't been released yet so take the leaked benchmarks with a grain of salt. AMD is pushing for a late July launch for the Threadripper CPUs and tweaks are without a doubt still undertway.
Source: WCCF Tech