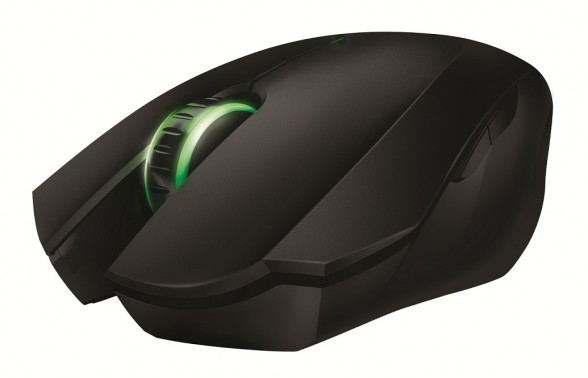 Press Release
UPDATED FEATURES ON THE RAZER OROCHI MOBILE GAMING MOUSE LETS YOU GAME LONGER ON THE GO
The Razer Orochi Offers the Most Powerful Laser Sensor in a Mobile Mouse and Improved Battery Life
Razer™, the world leader in high-performance gaming hardware, announced its new Razer Orochi gaming mouse, an evolution of the company's previous version of the highly successful mobile mouse.
The new Razer Orochi is outfitted with the most precise laser sensor ever outfitted in a mobile gaming mouse: Its 6400 dpi 4G sensor promises to take out the competition with deadly accuracy.
The Orochi connects wirelessly through Bluetooth 3.0 found in most laptops and also supports wired gameplay, performing equally well in both wired and wireless modes.   It is also powered by two AA batteries that are optimized for extended life, doubling the battery life of its predecessor with up to 30 hours of continuous gameplay or three months of conventional usage.
"We want our dedicated fans to keep the ability to game at the high level they demand when they leave their home," said Robert "RazerGuy" Krakoff. "Companies including Razer make mobile gaming laptops for that and, with those, there needs to be a mobile mouse solution.  The Razer Orochi answers that need. We believe we've ushered in a new era of mobile gaming with the extreme performance and portability of our Blade laptop and Orochi gaming mouse."
About the New Razer Orochi
The Razer Orochi is designed to be compact and portable and it is now outfitted with the most precise sensor in a mobile mouse. Get twice the performance with the Razer Orochi's 6400 dpi 4G laser sensor. With wired or wireless Bluetooth functionality, you can experience the frenzy of fast gameplay or freedom of movement. The Razer Orochi's extended battery life ensures double the gaming time from its predecessor.
Price: U.S. $69.99 / EU €69.99
Availability:
Razerzone.com – Available Now
Worldwide – Available Now
Product features: 
6400 dpi 4G laser sensor
Gaming-optimized Bluetooth 3.0 wireless connectivity
Synapse 2.0 enabled
Ambidextrous form factor
Powered by 2x AA batteries
30 hrs. battery life for continuous use
Power on/off switch
LED on scroll wheel
Additional low battery indicator
For more information about the Razer Orochi, please visit www.razerzone.com/orochi