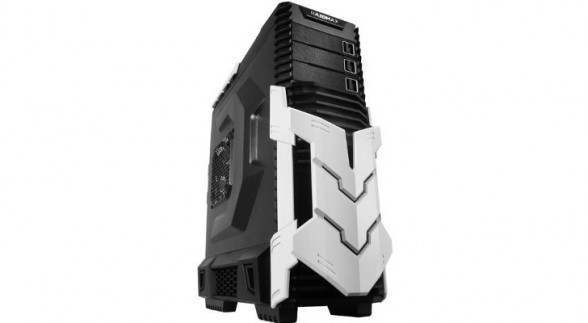 Fans of Gundam? Well you'll like this one. Raidmax recently announced the release of the new Agusta gaming computer case which features styling from the popular Gundam Wing anime series.
Taking a look at the specifications, it looks like Raidmax is doing justice to the Agusta as well. Standing at 23.90 inches tall, the gaming oriented case will offer support for up to five 5.25″ drive bays, six 3.5″ / 2.5″ hard drives or SSDs, seven expansion slots, front USB 2.0 and USB 3.0, and plenty of cooling as well. The case will also feature a tool-less design, fan controllers, LED lighting, as well as the aggressive Gundam like face-plate up front.
Drooling yet? Well if you've got $120 and patience to wait until May, you might just be the proud owner of the new Agusta.
More details at Raidmax
.