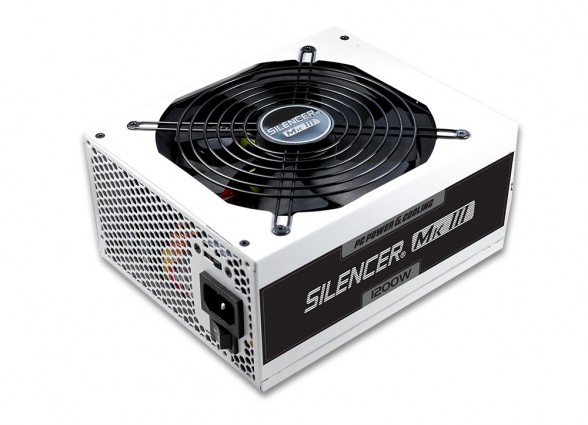 In the aftermath of OCZ's bankruptcy and eventual purchase by Toshiba, OCZ's SSD business is now a Toshiba subsidiary known as OCZ Storage Solutions while OCZ's PSU business continued to hang in the balance. Up until this point, it was unclear what Toshiba wanted to do with the OCZ PSU business, but given that Toshiba didn't seem particularly interested in getting themselves into the PSU market, a sale of the PSU business seemed to be the most likely possibility.
In a recent filing with the US Securities and Exchange Commission (SEC) released by OCZ on 2/10/14 however, it seems like after Toshiba finalized the purchase of OCZ's assets earlier this year, the PSU business was handed off to ZCO Liquidating Corporation who brokered a sale of the [PSU] business to Delaware based, Firepower Technology, Inc. for $850,000.
"On February 7, 2014, ZCO Liquidating Corporation (the "Company") completed the sale of certain assets of the Company and certain of its wholly-owned subsidiaries (the "Power Supply Assets"), mainly consisting of its power supply and power management assets, to Firepower Technology, Inc., a Delaware corporation ("Firepower"). The sale was completed pursuant to an Asset Purchase Agreement (the "Agreement"), dated February 4, 2014, between the Company and Firepower and was subject to Sections 105 and 363 of Chapter 11 of Title 11 of the United States Bankruptcy Code, including a marketing process.

The Agreement provided for consideration to be paid by Firepower in the form of assumption of obligations and payment in cash to the Company of an aggregate of $850,000. The Company anticipates that the net proceeds from the sale of the Power Supply Assets will be used principally to pay the claims of the Company's creditors. The Company does not expect that any assets will be available for distribution to stockholders."
It's currently unknown as to what Firepower Technology intends to do with OCZ's PSU business or if they're even planning to operate the business at all. Firepower Technology doesn't have much of a presence online and a quick search for the company yielded no concrete results as to what the company actually does.
That said, I'm quite hopeful that Firepower Technology continues the legacy of OCZ's PSU business. PC Power and Cooling (OCZ's PSU arm that was purchased back in 2007) has a long history of innovation in the PC enthusiast space introducing stuff like the first 3rd party CPU cooler, the first independently regulated PC PSU, the first redundant PSU system, and the first 1000w PC PSU.
**Update 2/11/14**
It has come to our attention that our original title for the article, "Toshiba Sells OCZ PSU Business to Firepower Technology" as well as some parts of our original article are technically incorrect. We were recently informed by our contacts at OCZ that technically speaking, "Toshiba… never sold the PSU business to Firepower as they never purchased it in the first place. "
Once OCZ filed bankruptcy, ZCO Liquidating Corporation took over liquidating OCZ's assets and Toshiba simply purchased the storage business which is now known as OCZ Storage Solutions. OCZ's PSU business was something that ZCO Liquidating Corporation continued to hold for sale until recently, when Firepower Technology purchased it for $850,000.
Source: OCZ Investor Relations