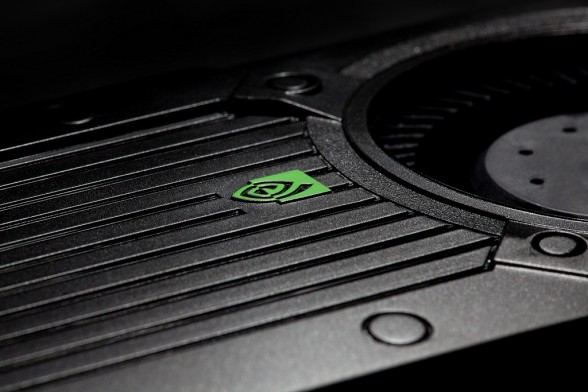 Press Release
NVIDIA Unveils New Weapon Of Choice For Gamers — The NVIDIA GeForce GTX 660 Ti GPU
The NVIDIA® Kepler™ architecture, which has revolutionized how PC games are played since its introduction in March, powers the new NVIDIA GeForce® GTX 660 Ti GPU, which is available today starting at only $299.
Delivering truly game-changing performance for the most demanding PC games played at the gamer's preferred resolution of 1080p, the GTX 660 Ti is a dramatic upgrade for anyone playing on previous-generation graphics technology. The GTX 660 Ti is 41 percent faster on average than the GTX 560 Ti from 2011, and 58 percent faster on average than the GTX 470 from 2010.(1)
In addition to providing impressive performance, the GTX 660 Ti is filled with features, such as full support for DirectX 11 tessellation, TXAA, and PhysX® technologies and the ability to drive a 3+1 display configuration from a single card.
Factor in the Kepler architecture's great efficiency and low thermal design power and the GTX 660 Ti assures gamers of having the most stable, quiet and power-efficient gaming experience possible in its price class. The GTX 660 Ti even keeps pace in performance with competing products that cost $50 more, while consuming up to 25 percent less power(2), a testament to the efficiency of the streaming multiprocessor built inside each Kepler chip.
These power savings come into sharp relief when two GTX 660 Ti cards are paired together in SLI mode, delivering performance that outpaces the competition by up to 21 percent.
For a limited time, gamers who purchase a GTX 660 Ti GPU from a participating retailer or e-tailer will receive a voucher for a free copy of Gearbox Software's Borderlands 2, which is launching next month. Borderlands 2 is on track to be one of this year's most popular PC titles and includes support for PhysX technology for a totally immersive gaming experience.
The GTX 660 Ti is built using NVIDIA's 28-nanometer Kepler architecture, as are the GTX 680,GTX 670 and dual-GPU GTX 690, all of which were introduced earlier this year.
Availability
The NVIDIA GeForce GTX 660 Ti GPU is available now from the world's leading add-in card suppliers, including ASL, ASUS, Colorful, ECS, EVGA, Gainward, Galaxy, Gigabyte, Innovision 3D, Jetway, Leadtek, MSI, Palit, Point of View, PNY, Sparkle and Zotac.
More information about the GeForce GTX 660 Ti is available from www.GeForce.com.