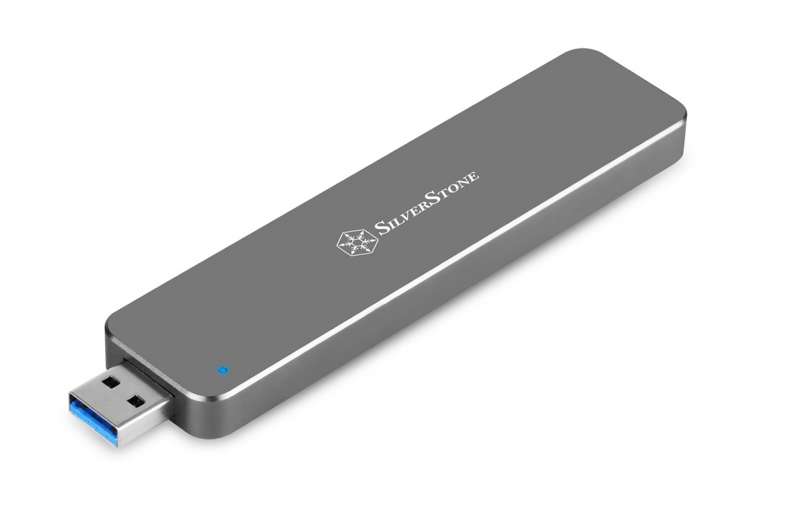 SilverStone has always been on the forefront of introducing some very unique, but awesome products and their new SST-MS09C is definitely among those products.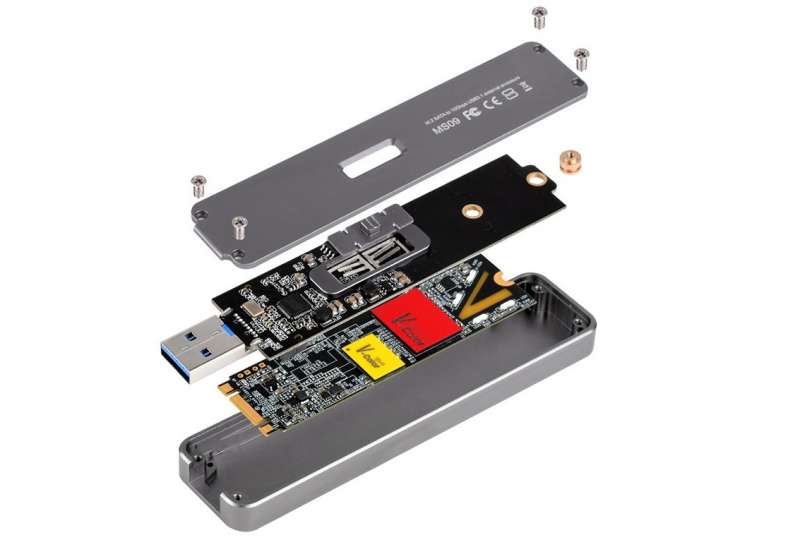 The SilverStone SST-MS09C is an all-aluminum external M.2 SATA SSD enclosure that appears to be a flash drive from the outside and except it doesn't actually have a drive pre-installed. Instead, the SST-MS09C allows you to purchase your own M.2 2280 SATA drive and install it to use as a flash drive. Bridging the drive is an VIA Labs VL715 controller which is able to interface SATA 6Gb/s with USB 3.1 Gen 2 to prevent any interface bottlenecking.
Those with an extra M.2 SATA drive hanging around or simply want to use their preferred SSD of choice in an external enclosure can now purchase the SilverStone SST-MS09C for $36.99.