Warning
: Undefined array key "width" in
/var/www/vhosts/custompcreview.com/public_html/wp-includes/media.php
on line
1381
Warning
: Undefined array key "width" in
/var/www/vhosts/custompcreview.com/public_html/wp-includes/media.php
on line
1386
Warning
: Undefined array key "height" in
/var/www/vhosts/custompcreview.com/public_html/wp-includes/media.php
on line
1386
Warning
: Undefined array key "width" in
/var/www/vhosts/custompcreview.com/public_html/wp-includes/media.php
on line
1381
Warning
: Undefined array key "width" in
/var/www/vhosts/custompcreview.com/public_html/wp-includes/media.php
on line
1386
Warning
: Undefined array key "height" in
/var/www/vhosts/custompcreview.com/public_html/wp-includes/media.php
on line
1386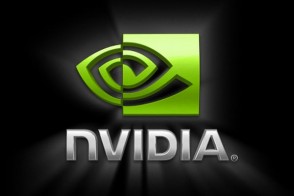 With Nvidia's first Maxwell based GeForce GTX 750 Ti launch out of the way, speculations are now abound regarding Nvidia's release of next generation Maxwell based mid-high end graphics chips, and today we have the first possible details of what it might look like.
A recent report from Czech based PC hardware site PCtuning.cz has recently published some details on what their "sources" from an unidentified major graphics manufacturer claim to be the the sucessor to the GK104, which they believe will be named GM204. While exact details were not shared, they believe that the GM204 will probably be first introduced in the GeForce GTX 880 sometime in the July timeframe and will be followed by the flagship GM210 sometime later, similar to what Nvidia did with the GK104 and the GK110.
The GM204 is expected to be based on the new 20nm Maxwell architecture yet will hold similar transistor counts to the GK110 allowing it to outperform the GK110 at a significantly lower TDP. They believe that the GTX 880 will only require power from a single external 6-pin connector giving it a similar TDP to the GTX 760 (~170w) yet have the capability to outperform the GTX 780 Ti. Additionally the GM204 may also be the first chip to be equipped with an ARM core while the flagship GM210 is said to be equipped with three, although no details were shared on what the ARM cores will actually do in the graphics cards just yet. 
More info as it becomes available. As usual with rumored info, take it with a grain of salt.
Source: PCTuning.cz