Thanks to the guys over at TechPowerUp, we now know the full specifications to the entire line of Ivy Bridge processors! As you can see from images below, full specifications about the number of cores, clock speeds, cache, hyper threading, turbo frequencies, and a lot more are fully identified in an easy to read chart form.  According to TechPowerUp, these product specifications were provided to "…retailers and distributors to update them on the upcoming product lineups…".
Desktop Processor Lineup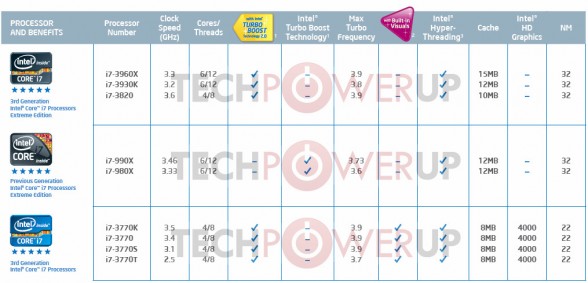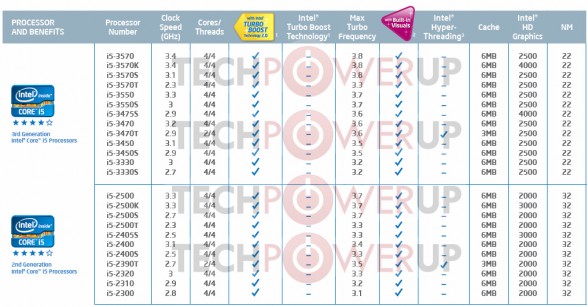 Notebook Processor Lineup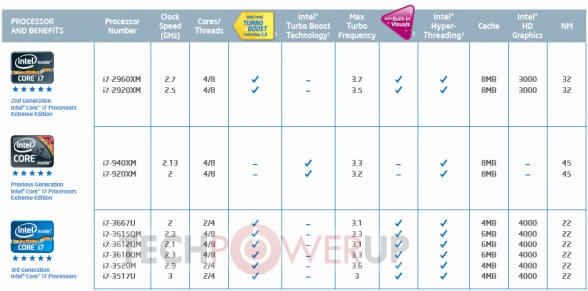 See anything interesting? Leave a comment below!
For those interested in the full PDF flipbook from Intel, check it out here!
Source: TechPowerUp / Intel